National Apprenticeship Week: Exciting new career opportunities with Aster Group
Celebrating apprenticeships at any stage in life
Local housing association Aster Group is celebrating National Apprenticeship Week by announcing four exciting new apprentice opportunities. The four business administration apprenticeship places are open to all ages and to people who are proactive, well organised, flexible and an adaptable team player.  
Recruits will spend the first 12 months working in different parts of the business to learn all about the housing sector, and at the end of their apprenticeship will be helped to find a permanent role to kick start their career at Aster. From plumbing to HR, apprentices of all ages are currently being trained to have the skills needed to continue growing the company in the future.
The housing association apprenticeship programme was recently shortlisted in the National Housing Maintenance Forum Awards and has already welcomed 13 new apprentices in September last year.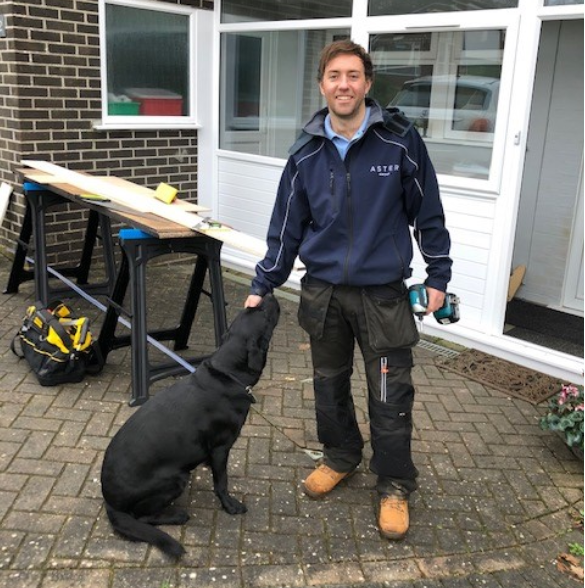 Will Green, an Aster apprentice carpenter from Bournemouth, had careers in finance and marketing before making the decision to re train as an apprentice carpenter with Aster.
For Will, 32, the decision to swap careers and leave the office environment behind came when he bought and renovated his first home.
Now he spends two days a week at college, and the rest of his time out with our trade professionals to gain valuable onsite experience in and around the East of Dorset.
Will said: "Being 32 I obviously haven't come into this apprenticeship straight from school or college. In-fact I spent the last 10 years working in finance, where I was auditing equipment and staring at spreadsheets day after day.
"Realising the office was no longer for me, it was time to find a career that I truly enjoyed and had a passion for and where I could still be creative, and problem solve.
"For me, the path to my apprenticeship was sparked when I bought my home. The whole place needed a complete refurbishment, and I decided to have a go and do the majority myself.
"By the time I'd installed my new kitchen, I knew this was the area I wanted to make a living, and in the process reignited that passion for work that I'd lost in my previous jobs.
"I can't recommend it enough to anyone thinking of starting a trade apprenticeship.
"So, if you've got the drive and passion to change your path and start a career in the trade industry, then Aster is the company to go with. They'll support you all the way through one of their apprenticeships, even if you are a bit older!"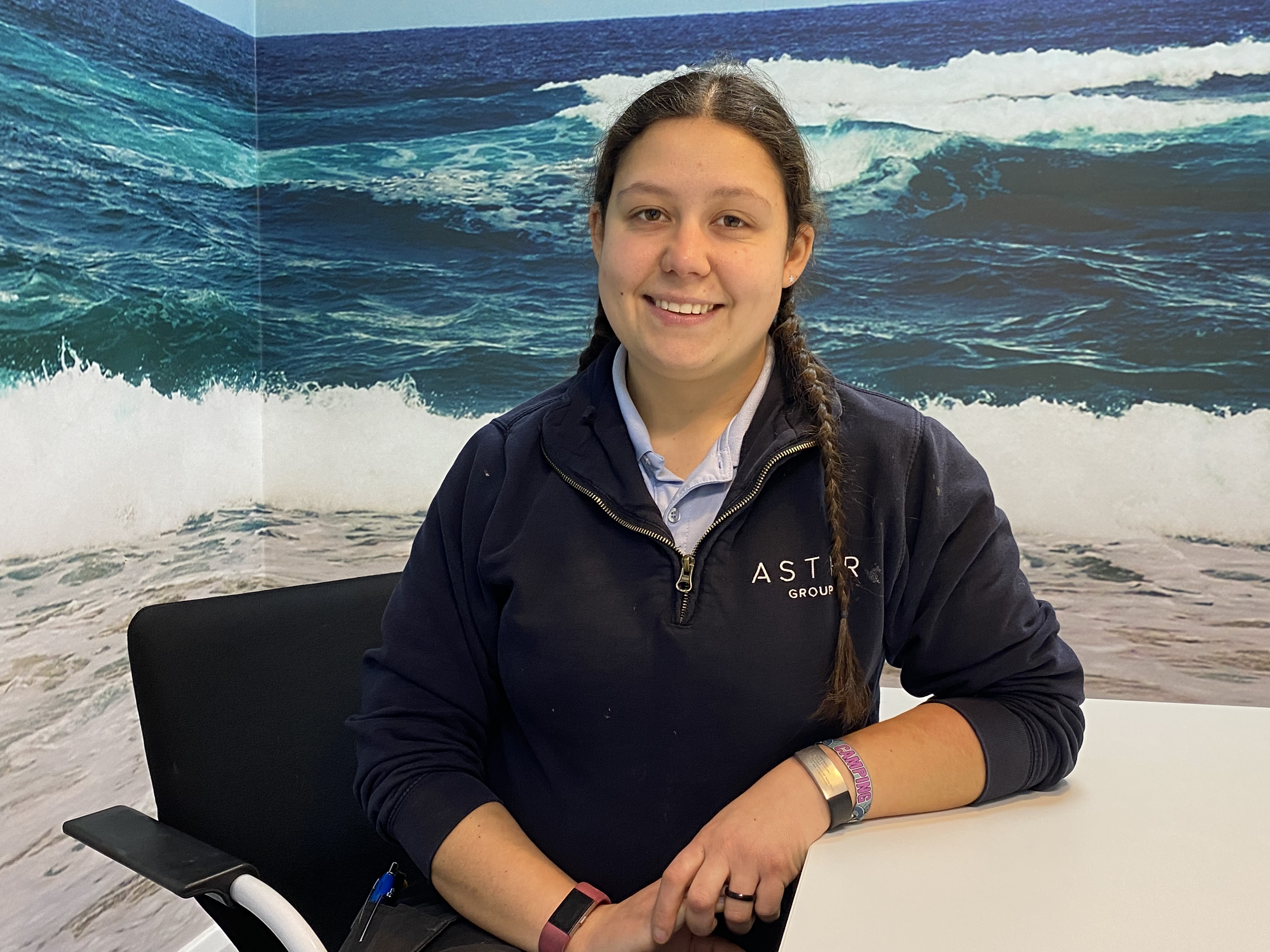 Vikki is from Royal Wotton Bassett and responds to repairs and emergencies in Aster homes throughout the Devizes, Marlborough and Swindon area. She applied to join the apprenticeship scheme in 2017 after spending seven years working in a warehouse. She wanted a career that would challenge her and has completed extra maths and IT courses during her time on the apprenticeship.
She said: "I came from working in a warehouse to now working face to face with people every day which is great. No day is the same and there's something about it that's just different.
"I joined in 2017 after I started to look into apprenticeships and came across electrical, plumbing and heating ones through Aster and the whole process seemed really inviting.
"After I've completed my apprenticeship, I am hoping to move on to my improvement year to prove not just to myself but colleagues and my supervisor about my capabilities and what I have learnt.
"I'd say to anyone looking to do an apprenticeship, just go for it, I hit the ground running. If you've got the enthusiasm to go for what you want, Aster is definitely the place to do it."
Jessica Scull is an apprentice experience partner at Aster. She said: "Our apprenticeship programme enables people of all ages to learn and gain experience in a variety of roles across Aster each year. I am proud to work for an organisation so committed to developing and growing our talent and providing career opportunities in the communities in which we operate."
Back to latest news listings