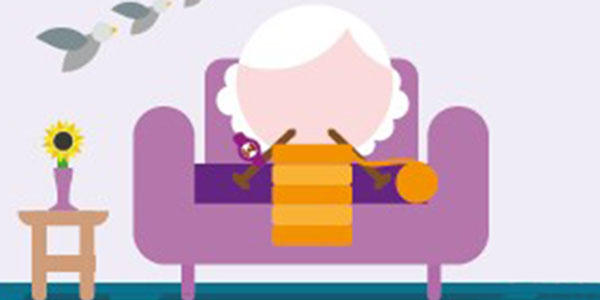 Live the life you want, safe in the knowledge that help is on hand whenever you need it.
Connected Living - Protect is multi-purpose and consists of three items:
Monitored home alarm unit with pendant
2 Monitored smoke detectors
This is suitable for anyone who would benefit from the reassurance that help is only a call away. With having monitored detectors, the customer will have the added benefit of knowing that fire and smoke dangers in the property are being monitored.
Which dangers will Protect monitor?
It also comes with the added benefit of monitoring fire and smoke dangers in the home.
The detectors are wireless and have two alarms. One is audible and will alert the individual, the second sends an automatic call to the monitoring centre for help.

Get in touch
Enquire
Please complete our request a call back form and a member of the team will get back to you as soon as possible.
WANT TO KNOW MORE
Frequently asked questions
You'll qualify if you have a disability or a long term illness.
The alarm plugs into your phone line and electricity supply. You can then call for help by pressing your wearable pendant or the button on the alarm unit.
We'll install urgent alarms within two working days and the rest in five working days.
Yes, all of our technicians carry ID badges and are trusted assessor trained.
Yes you can.  We pride ourselves with our great service and we understand that some customers are isolated from their friends and family. The only item we must make sure you have is a keysafe, so that the emergency services can get to you if you need help. We supply these as part of Connected Living – Secure package.
We can supply a GSM solution which will work off a sim card, call and ask us about it.
You will need to have a working phone line (or our GSM Solution) and an electricity supply near by.
Yes, you can but we prefer you to rent it from us.  The reason for this is because we will monitor it, check it and update it for free.  We will replace it and upgrade it free of charge, but we may have to charge a call out fee if any problems caused are accidental.  If you own your equipment, we will charge you a call out fee and if you do encounter any problems after the warranty period, you will need to contact the manufacturers directly.
No problem at all, give us a call on 0333 400 8299 anytime between 9am-4.30pm Monday to Friday and we can help you with any concerns that you may have.
Need to give us a ring?
0333 400 8299
You can phone us on this number Monday to Friday 9am to 4.30pm.