How does Connected Living - At home work?
Our devices are reasurringly easy to use.
Step 1 - Press the button on the unit or pendant to call our specialist team.
Step 2 - We are on hand straightaway. We will listen to your needs and will call your nominated contact, carer or emergency service dependent on the situation.
The monitored home alarm is connected to your telephone landline at home. 
The alarm unit uses a tiny amount of electricity and it has an internal battery which is uses should there be a power failure. 
You wear an alarm button which can be a pendant or a watch and should you need help around the home or garden, you simply press the button and the alarm will be raised to the monitoring centre. 
They will talk to you through the home alarm unit and call for help if needed.
Yes you can, the pendant has a range of up to 50m and the technician will carry out thorough range testing at the demonstration.  If you have a very large garden the technician will let you know if there are any areas that may not be covered.
It is likely that the monitoring centre may not hear you but please don't worry, they will always for help.
Yes you can have as many as you need.  They are available from as little as £2 per month.
Unit style may vary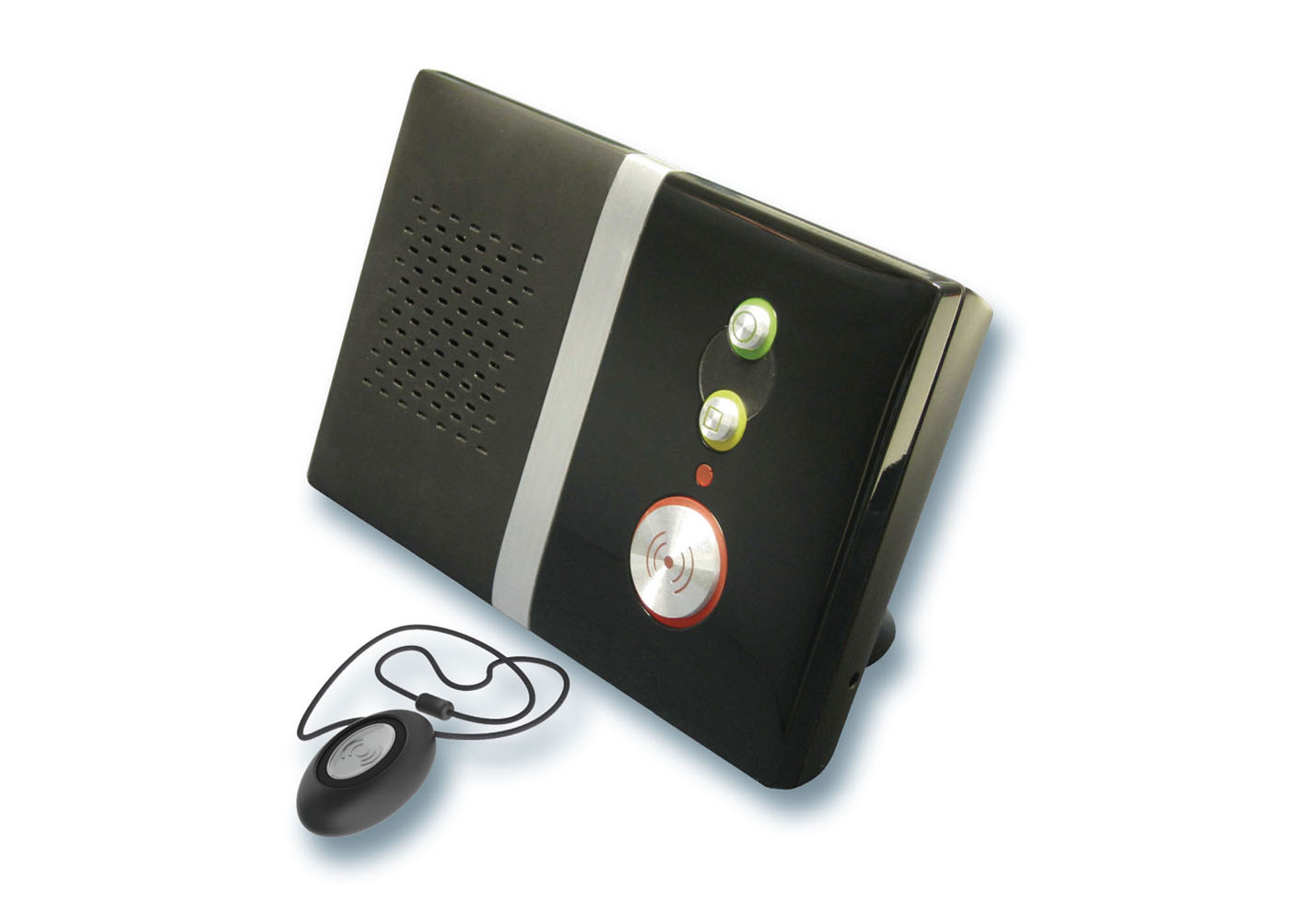 How much does it cost?
£15.50* per month
You connect £30.00* (postal and registration), or Aster connect £60.00* (installation and registration)
*all price are subject to VAT, you're likely to be exempt from VAT if you have a long-term illness or are disabled.
Accredited and audited by the Telecare Services Association (TSA).
Buy
enquire