How does Connected Living - At Home, work?
Our devices are reassuringly easy to use.
Step 1 - Press the button on the unit or pendant to call our specialist team.
Step 2 - We are on hand straightaway. We will listen to your needs and will call your nominated contact, carer or emergency service dependent on the situation.
The monitored home alarm is connected to your telephone landline at home. 
The alarm unit uses a tiny amount of electricity and it has an internal battery which it uses should there be a power failure. The alarm will work using your landline to make a local rate call.
You wear an alarm button which can be a pendant or a watch and should you need help around the home or garden, you simply press the button and the alarm will be raised to the monitoring centre. 
They will talk to you through the home alarm unit and call for help if needed.
If you don't have a landline, don't worry; we have a different monitored alarm that will work for you. Please contact us for further information. 
Yes you can, the pendant has a range of up to 50m and the technician will carry out thorough range testing at the demonstration.  If you have a very large garden the technician will let you know if there are any areas that may not be covered.
It is likely that the monitoring centre may not hear you but please don't worry, they will always call for help.
Yes you can have as many as you need.  They are available from as little as £2 per month.
Yes you can, we have many solutions to suit individual needs. We will always try to find the most cost effective option for you.
Unit style may vary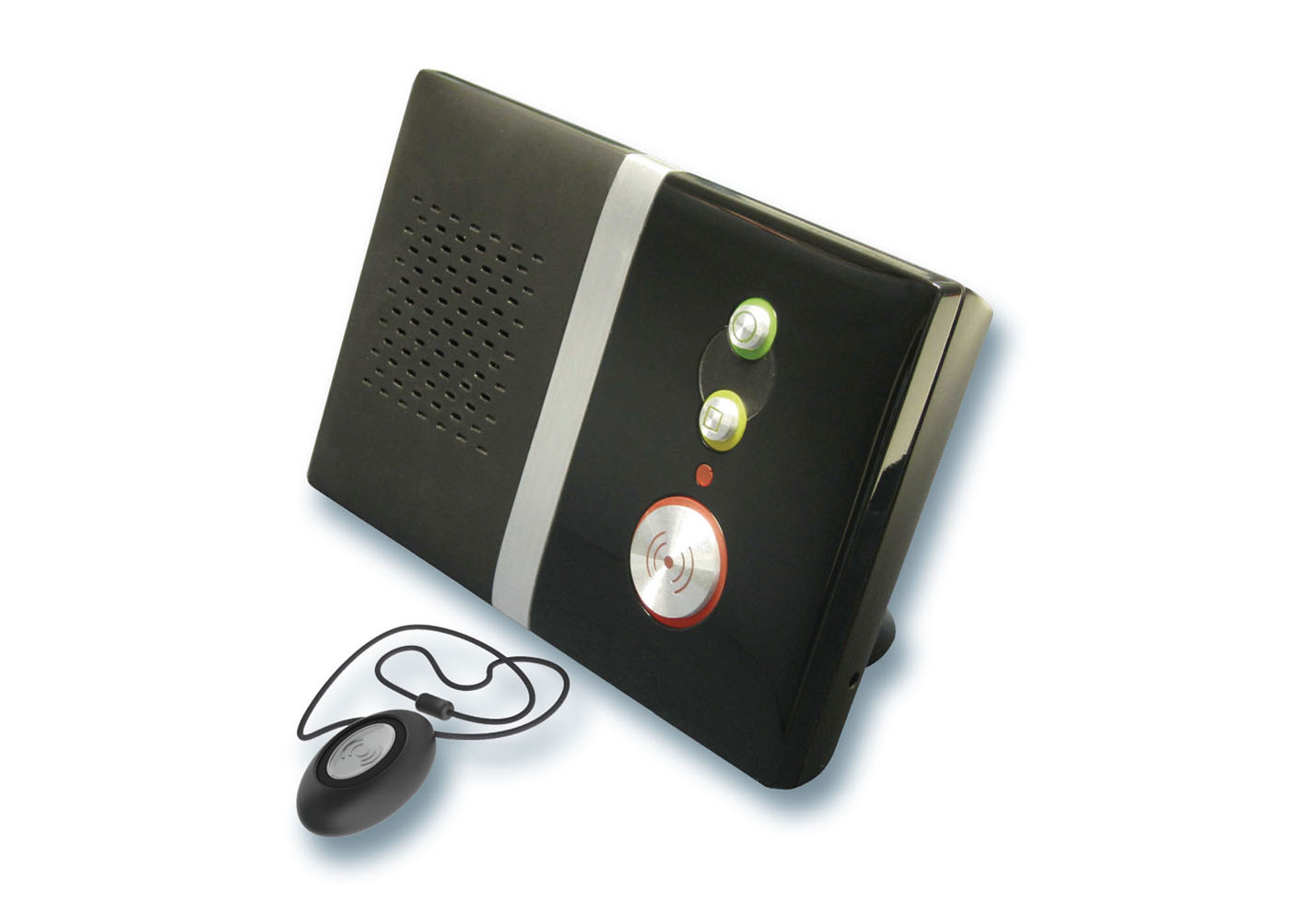 How much does it cost?
£15.50* per month
You connect £30.00* (postal and registration), or Aster connect £60.00* (installation and registration)
*all price are subject to VAT, you're likely to be exempt from VAT if you have a long-term illness or are disabled.
Accredited and audited by the Telecare Services Association (TSA).
Buy
enquire
Get in touch Enquire
Please complete our request a call back form and a member of the team will get back to you as soon as possible.
WANT TO KNOW MORE
Frequently asked questions
If you have a long term illness or a disability then you will qualify for vat exemption. 
We'll install all urgent referrals within two working days and the rest in five working days.
You will need to have a key safe which will hold your spare key. This will only be used in the case of an emergency if the emergency services needs to get in. We do offer key safes as part of our Secure package, however you don't have to buy one from us. The key safes we sell are Police approved to the highest standard and are covered by your house insurance.
If you are using a working landline connection, you will need to have a spare electric socket close by. If you are using a GSM unit, this will also need a spare electric socket and will be placed in the strongest SIM signalled position in your property.
The GSM unit works the same way as a landline alarm and comes with a pendant and additional pendants and sensors can be added to the alarm. Thorough testing will be carried out to make sure the SIM signal is strong.
Yes you can. We have several alternative devices that can alert you by either flashing lights or by vibrating. These devices can be worn around the wrist, on your belt or can be put on your table/shelf or fixed to the wall. 
Yes you can.  We offer a postal service, but this is only for the Connected Living – At Home package.  Please speak to us about the terms and conditions relating to the postal service.
There is no additional charge for adding someone in your household to your account. 
We check that all the forms have been completed correctly and in full.  If any information is missing, we will contact you as it is important that the information is correct.  Once we are happy that we have everything we need, we will add all your details to our database and the Monitoring centre.  The equipment will be programmed to your own ID reference number and tested.  The equipment will be boxed up and will include an Installation Guide.  The package will be sent to the post office and posted out to you by first class registered mail. 
Providing you live in Dorset, Hampshire, Wiltshire or Somerset, this isn't a problem at all, give us a call at 9.00am the next working day or send us an email and we can arrange that for you.
Please don't worry, simply give us a call at 9.00am the next working day or send us an email and your money will be refunded to you.
No problem at all, give us a call on 0333 400 8299 anytime between 9am-4.30pm Monday to Friday and we can help you with any concerns that you may have.
Need to give us a ring?
0333 400 8299
You can phone us on this number Monday to Friday 9am to 4.30pm.