Buy A New Home In Oxfordshire
Shared Ownership Homes for sale in Oxfordshire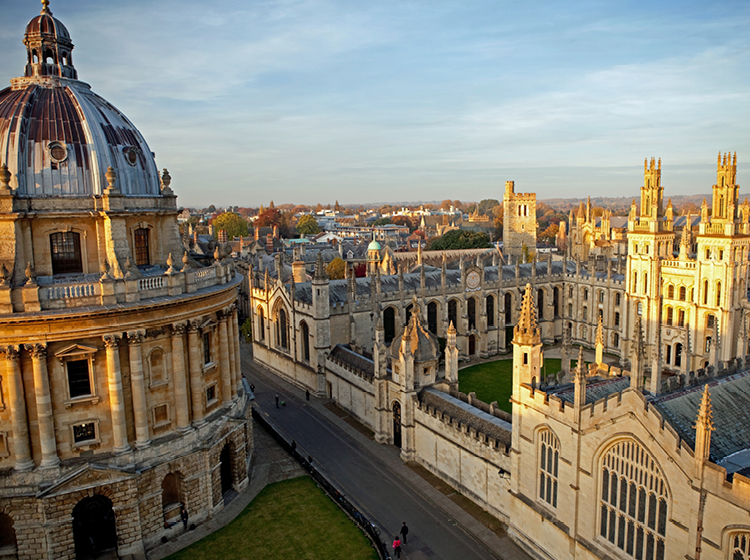 Get your foot on the Oxfordshire property ladder – we'll even share the cost with you! Shared Ownership in Oxfordshire allows you to get your dream home, for a fraction of the price. 
Oxfordshire offers the perfect combination of towns, cities and villages so you can be sure that no matter your changing tastes over the years, your home will remain a place to cherish. This stunning county forms part of the picturesque Cotswolds – making it a perfect place for a staycation should you desire to leave your new Oxfordshire Shared Ownership home for a local getaway. 
With excellent public transport links, you will find yourself able to get to various parts of this vast and varied county, no matter your location. Should you wish to escape the country or go a little further afield, Oxford even boasts its own airport.
Aster has new houses for sale in Oxfordshire for you to buy through Shared Ownership. Would you like to buy a 1, 2 or 3 bedroom Shared Ownership house in Oxfordshire? See all our Shared Ownership houses for sale in Oxfordshire by clicking our development pages above. We have homes available in Grove, Shrivenham, Didcot, Stadhampton and Witney.
Take one step closer to living in a stunning Shared Ownership home in Oxfordshire through the amazing sales team at Aster Group. Contact the team today!
With Shared Ownership in Oxfordshire, deposits can be as low as 5% of the share you purchase. So, if the 40% share costs £100,000 then your deposit could be as little as £5,000. It really is that simple (and no you don't have to share with anyone else, except maybe your partner, children or the cat).
Where is Oxfordshire?
Now for a little bit of Geography – Oxfordshire is a landlocked county situated in South East England, forming part of the Cotswolds this county is home to some other famous cities such as Oxford, home to one of the UK's most prestigious universities.
With major education and tourist industries, this county boasts a great place to set up home. It will come as no surprise that Oxfordshire is most well-known for its university city of Oxford however there are plenty of other impressive locations to explore such as Bicester and Banbury.
What to do in Oxfordshire
Oxford itself boasts some incredible architecture alongside its impressive educational system – for these reasons alone it is no surprise it is such as tourist hotspot. Oxford has incredible parks as well as impressive 'dreaming spires' which are an architectural delight not to be missed.
Should you ever have enough of the bustling student hub of Oxford, you have plenty of escapes. For the shopaholics among us – why not take a trip to Bicester Village, filled with discount designer delights you will never want to leave! Alternatively, for a quieter (and hopefully cheaper) weekend trip or day out you can pay a visit to one of the multitudes of Cotswolds towns such as Chipping Norton with it's outdoor pool or Witney with its cute and cool famer's markets.
What to see in Oxfordshire
Oxford and surrounding towns are incredibly culturally diverse places – this is no surprise considering people come from all over the world to study in this impressive city. Filled with delights from across the world and a diverse mix of cultures and arts, Oxford is a hub of creativity with a long legacy associated with literature and music.
If history is your thing, which if you're living in Oxfordshire it possibly is, you're in luck as there are plenty of museums and beautiful landmarks, such as Oxford Castle, to visit. Go ahead and take a look at our Shared Ownership houses in Oxfordshire.