Connected Living
Confidence At Home
Is a wrist worn device that in the event of a fall will alert the monitoring centre, who will raise the alarm for help.
Connected Living - Confidence at Home is multi-purpose and consists of two items:
At Home alarm unit
Monitored fall detector*
Day or night, the fall detector can identify falls in the home and raise an alarm.
From £21.00 per month
*Due to the wide variety and type of falls, not all may be detected.
Buy
How does Confidence - At Home work?
Our devices are reassuringly easy to use.
Step 1 - Press the button on the unit or pendant to call our specialist team.
Step 2 - We are on hand straight away. We will listen to your needs and call your nominated contact, carer or emergency service depending on the situation.
The alarm unit plugs into your phone line and electricity supply.  The wearable monitored fall detector will automatically put an alarm call through if you have a fall, you can also press the button on the front of the fall detector if needed.
The call handler will know something has happened and call your contacts or the emergency services.
We'll install urgent alarms within two working days and the rest in five working days.
Yes, all of our technicians carry ID badges and are trusted assessor trained.
You don't need to have contacts. In an emergency the call handler will call the emergency response service.
We can supply a digital solution which will work using a dedicated SIM.  Please call us for further information.
Yes, we have another package called Connected Living – Confidence.  This package has a wearable monitored falls detector for the day and a specialised bed sensor pad at night.  The bed sensor has a programmable timer so if you don't return to bed within an agreed time, an alarm will be raised, and the monitoring centre will talk to you to make sure you are ok.
The good news is that most of our customers do not need to pay VAT on our products.
You qualify for VAT relief if you have a disability or a long-term illness (but please note the definition of this below) and you are buying the product for your own personal or domestic use. You don't have to buy the goods yourself.  If your family member, carer, guardian or spouse buy the goods or services for you and you qualify, then you won't be charged VAT. 
For VAT purposes, you have a disability or long-term illness and you meet any of the following conditions:
You have a physical or mental impairment which has a long-term and substantial adverse effect upon your ability to carry out everyday activities.
You have a condition that the medical profession treats as a long-term illness, such as diabetes or heart disease.
You are terminally ill. 
If you are in any doubt as to whether you are eligible to receive our goods or services zero-rated for VAT, please consult HMRS.
Eligible conditions include:
Arthritis
Blind
Cardiovascular Disease
Deafness
Diabetes
Epilepsy
Heart disease
Hypertension
Kidney disease
Motor Neuron Disease
Multiple Sclerosis
Parkinson's Disease
Physically Disabled
Terminally Ill
Chronic conditions include:
Addison's Disease
Allergic Rhinitis
Angina
Ankylosing Spondylitis
Anxiety
Asthma
Attention Deficit Hyperactivity Disorder
B12 deficiency Anaemia
Benign Prostate Hypertrophy
Bipolar Mood Disorder
Bronchiectasis
Cancer
Cardiac Arrhythmias
Cardiac Failure
Cardiomyopathy
Chronic Bronchitis
Chronic Obstructive Airways Disease
Chronic Obstructive Pulmonary Disorder
Chronic Renal Disease
Chronic Urinary Tract Infection
Coronary Artery Disease
Crohn's Disease
Cryoglobulinemia
Cystic Fibrosis
Deep Vein Thrombosis
Depression
Dermatomyositis
Diabetes
Diabetes Insipidus
Diabetes Mellitus Type 1&2
Dry Eye Syndrome
Dysrhythmias
Dystonia
Emphysema
Endocarditis
Epilepsy
Gastro-Oesophageal Reflux Disorder (GORD)
Glaucoma
Gout
Haemophilia
Hyperlipidaemia
Hypertension
Hyperuricaemia
Hypothyroidism
Inflammatory Bowel Disease
Menopause (HRT)
Myasthenia Gravis
Narcolepsy
Obsessive Compulsive Disorder
Osteoporosis
Paget's Disease
Pancreatic Disease
Paraplegia
Pemphigus
Peptic Ulcers
Peripheral Vascular Disease
Pituitary Adenomas
Post Bowel Surgery
Psoriasis
Psychosis
Quadriplegia
Rheumatoid Arthritis
Schizophrenia
Sjogren's Disease
Systemic Lupus erythematosus
Thrombocytopaenia
Thyroid Disorder
Treatment of Iron
Ulcerative Colitis
Confidence At Home
£21.00* per month
You connect £30.00* (postal and registration), or Aster connect £60.00* (installation and registration)
*prices presume you are VAT exempt, you can check above to see if you need to pay VAT
Accredited and audited by the Telecare Services Association (TSA).
Unit style may vary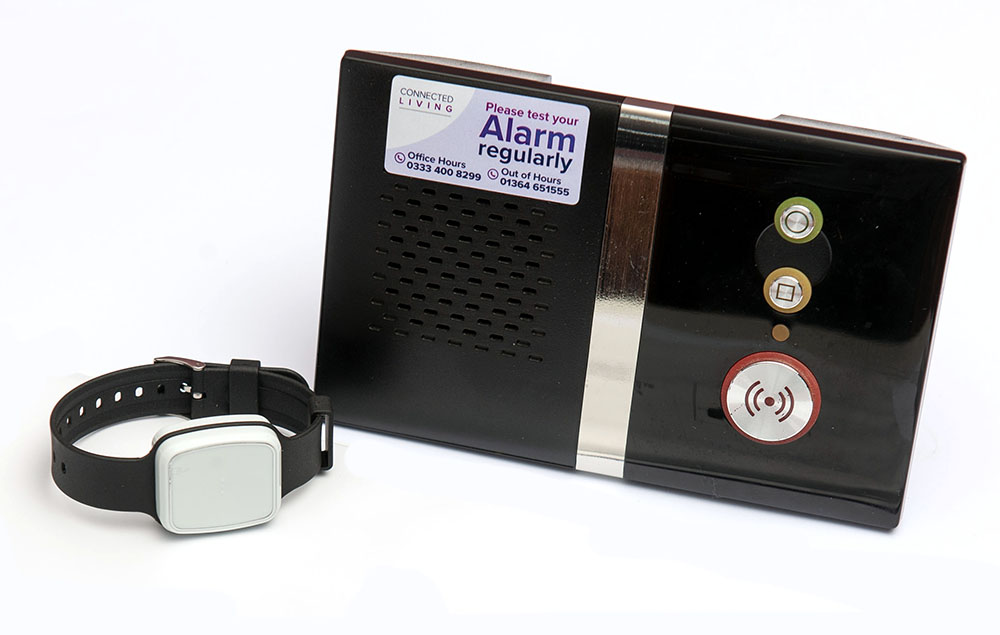 I need to pay VAT
Postal - You Connect:
£30.00
Install - Aster Connect:
£60.00