How Telecare Provides Support for Carers
Telecare supports carers with remote aids that empower physically frail or elderly people, thus allowing them to stay in their own homes and feel confident about doing so. The reassurance vulnerable people have in knowing that assistance is never far away is a bonus for everyone involved in their care and well-being.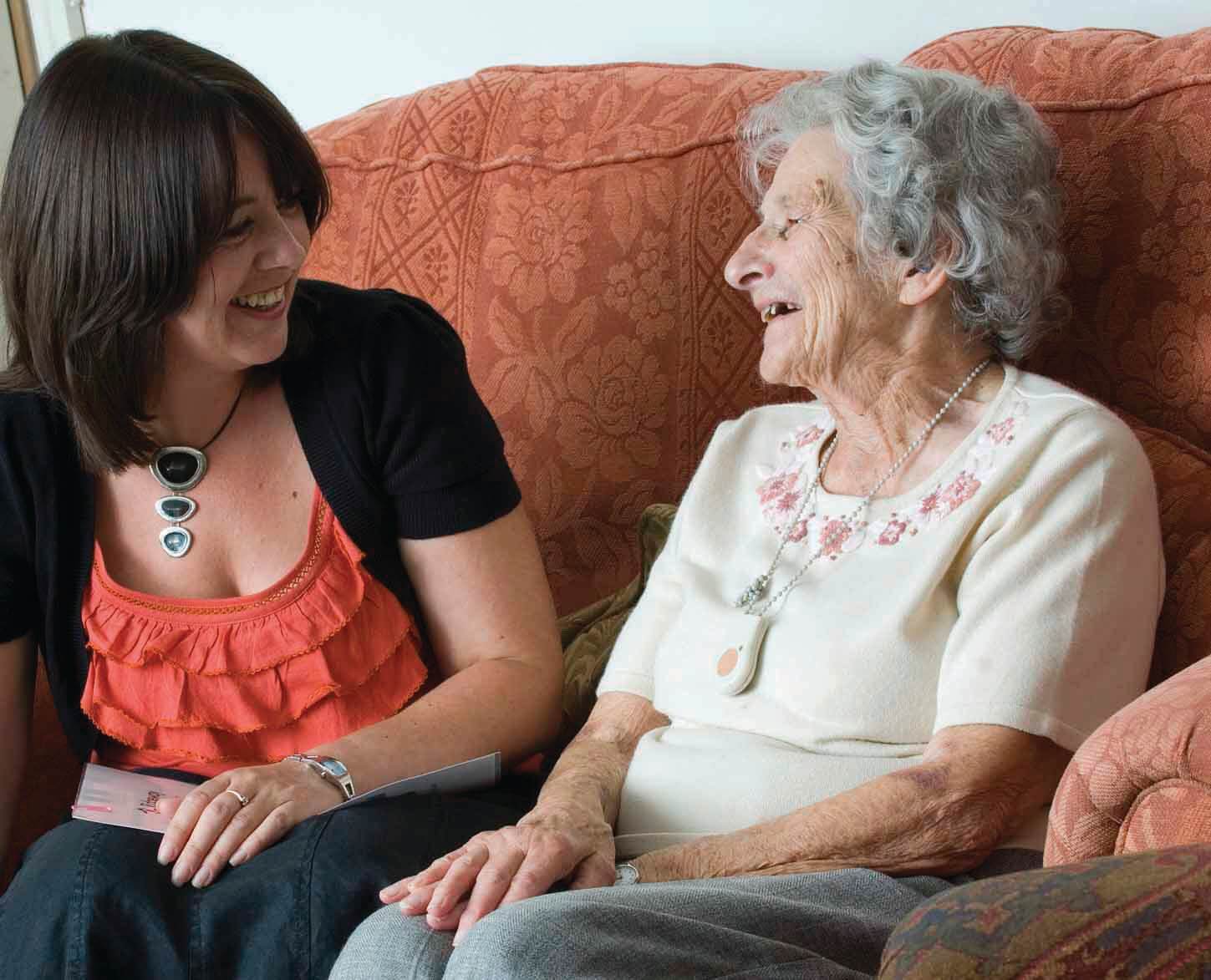 Enjoying Life
Telecare has many benefits for users, including enabling vulnerable individuals and their carers to enjoy daily activities and feel like they have some control over their own lives, with the knowledge that help is there if needed. Some councils are now providing teams to administer services that can respond to an alert at any time of the day or night. Telecare services can also be flexible, responding to the evolving needs of the vulnerable. Telecare teams can lessen the burden for carers and help with the demands of people suffering from dementia, illness or simply compromised mobility, while preserving the dignity of those who need assistance.
Reducing Costs and Boosting Happiness
Empowering the vulnerable and their carers to remain in their own homes not only increases their happiness but also decreases the financial burden on local authorities. Providing beds in a care facility is much more expensive than providing backup services that respond to telecare alarms and requires also huge resources that could better de deployed elsewhere. The vulnerable and their carers can sleep better at night knowing if there is a problem activating an alarm will bring support straight away.
Monitoring Equipment
When a vulnerable person is discharged from hospital, for example, a referral can be generated for the Telecare team. Then an engineer can carry out an assessment and install the needed equipment, including telecare alarms. The assessments are fed into the Telecare database, and then the careline services can follow this up and check what equipment has been installed and that this has been done correctly. The equipment installed is done according to need and can include smoke alarms and pendant alarms for the elderly. All equipment and telecare alarms installed are logged for easy reference. Smoke alarms can be linked to sprinklers and even local fire services. Pendant alarms for the elderly are generally very portable and lightweight and can be worn around the neck or on the wrist. They are easily pressed to activate connection to the base unit by the person wearing them.
Helping Carers Get Their Lives Back
Telecare can provide specific support for carers with vulnerable dependants by providing a pager with sensors linked to it or a lifeline unit for the home. With these aids, the carer can be more relaxed and confident in going about their errands, knowing support is right at hand. During the night, alerts from some sensors can even go straight to a Telecare team member rather than disturb the carer. The safety net that Telecare teams provide not only gives carers some respite but reduces their stress. Additionally, these services protect privacy and decrease the need for more expensive programmes of care for the vulnerable. Careline services can make a significant contribution to lessening the anxiety of caring for a dependent with dementia.