Work Placement Q and A - Finn
Finn who is currently studying for his GSCE's in his final year at Harroway School took part in our first Work Experience Week.
We recently checked in with him to find out more:
Why work experience with Aster?
I currently have an uncle and cousin working for Aster and I know they are a well-known and respected local company who employ all different types of tradesmen.
What did you learn?
Before my work experience, I hadn't used a drill, within a few minutes I learnt how to drill a screw and a nail.
Tell us about your experience?
I was able to try a variety of different trades and experience some of the tasks undertaken within these areas. This gave me some practical experience and an insight into the job roles available with Aster.  This enabled me to have a greater idea of the sort of profession I would like to pursue going forward.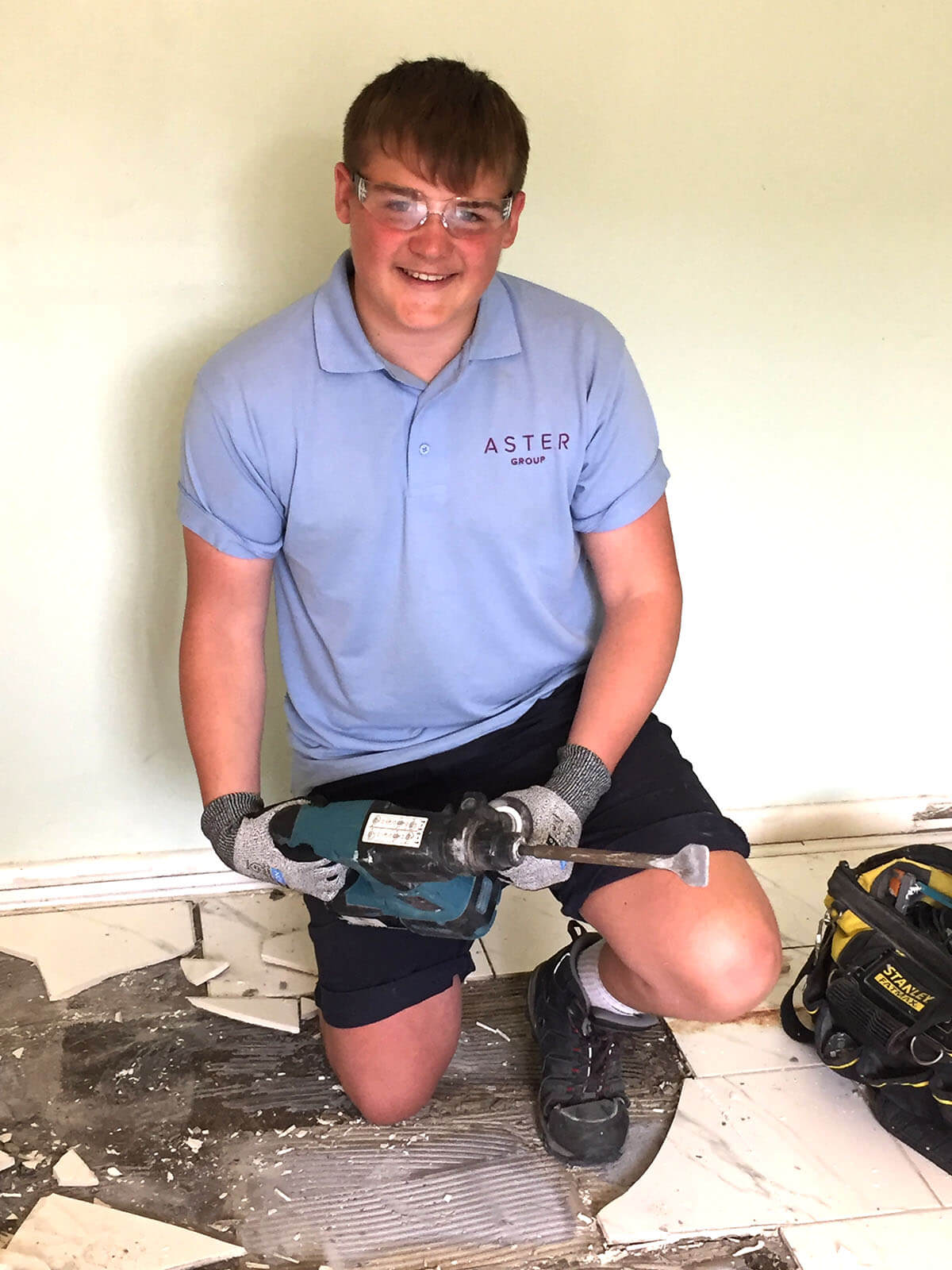 What did you like the most?
I liked being out and about. When we were in the van on our way to people's houses knowing I was going there to help them felt good.
What are your plans for the future?
I am keen to obtain a trade apprenticeship after leaving school or enrol in an apprenticeship college course.
Would you recommend work experience to anyone?
Yes definitely!! I would like to thank you to everyone involved in giving me the opportunity during my work experience week. I thoroughly enjoyed it.
Back to latest blog listings