Bournemouth residents enjoy high tea for the Queen's Platinum Jubilee
To celebrate the Queen's Platinum Jubilee, customers living at an Independent Living Scheme in Bournemouth were treated to an afternoon tea in the recently refurbished communal lounges to enable them to share the festivities together.
Local housing association Aster Group, which maintains Hibberd Court, worked alongside social enterprise café Crumbs to provide a picnic for customers who live in the Independent Living Scheme in Hibberd Way.
Aster also donated £50 to the charity in recognition of its work helping adults with a range of disabilities learn new skills and gain independence through work. The donation was put towards providing refreshments for the afternoon tea.
Sarah Durrans, regional operations director at Aster Group, said: "The Jubilee is a fantastic opportunity for people to come together and spend time as a group. We're pleased to be able to help customers enjoy this historic event."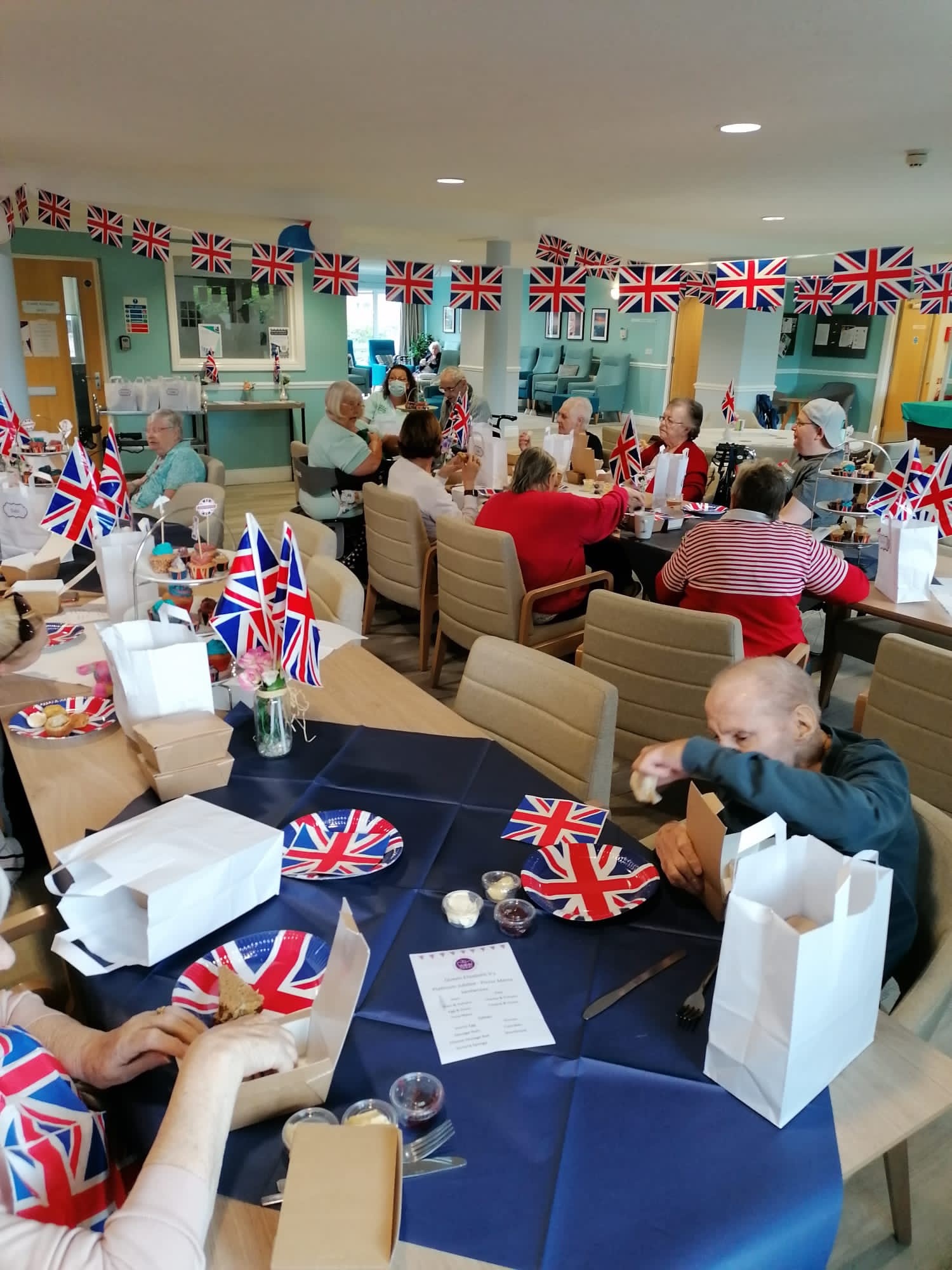 Back to latest news listings