Sam Hillman
Sam Hillman is brushing up on his skills through an apprenticeship with Aster Group. Sam, from Melksham, Wiltshire, joined the business in August 2015. He is currently working towards and NVQ Level 2 qualification in painting and decorating.
Through his apprenticeship, Sam spends time on site learning and trying out a comprehensive range of practical painting and decorating skills. He also visits Wiltshire College to complete the theoretical side of his qualification. Sam has excelled in the classroom, winning the college's Student of the Year award in 2014. He followed this up by being named Painting and Decorating Apprentice of the Year in 2015.
Sam says: "I'd thought about becoming an electrician originally but since I discovered painting and decorating – I absolutely love it!
"Aster has given me the opportunity to learn so many new skills – as well as painting, I've done some wallpapering, tiling and grouting, so there's been lots of variety. The rest of the team I work with are great too. There's always someone to ask if I need any advice."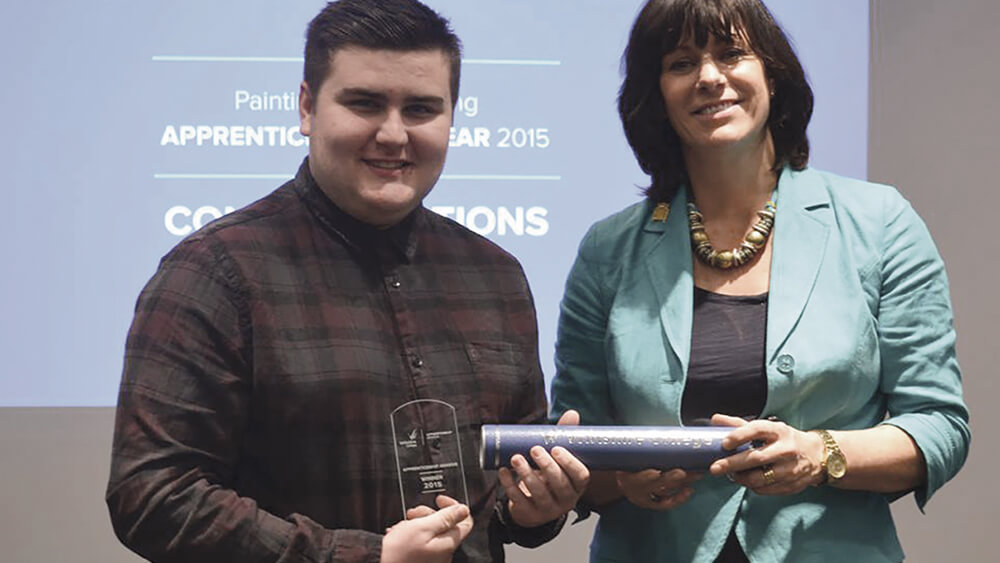 Robert Hyslop, planned maintenance team leader for Aster in Wiltshire, comments: "Sam has produced some excellent work since he joined us and shows tremendous promise. Not only does he have a great flair for the job, he combines his natural talent with an excellent work ethic. He always wants to improve and be the best he possibly can be, and his attitude is first class.
"Sam has all of the attributes needed to build himself a very long and successful career as a painter and decorator and is a great example to follow for any young person considering a trade career."
CASE STUDY
Holly's story
Each year we provide a range of exciting apprenticeships and traineeships to help young people gain skills and qualifications, and access a rewarding career.

Holly, from Devizes, Wiltshire, joined the business after completing her GCSE studies in 2014 and has successfully completed an apprenticeship with Aster Group which helped her land her dream job with our People Services team.
Find out more
We're here to help
Any questions?
If you have any questions about the role you are applying for or the recruitment process, please email our talent team or call us on 01380 735334 selecting option one for recruitment.  
Email us