So, you've got the home; now comes the exciting part – sorting out the décor!
Now, I don't know about you, but I love Pinterest and looking at everyone else's design inspo, and I LOVE feature walls – whether it be a splash of paint or some funky wallpaper to add some colour.
But here's a different take on it – all those awesome pictures you take on your phone, why not actually print them and make a feature gallery wall?
It's so easy to do and can make a real focal point on an otherwise blank wall alongside the stairs. I decided to use black and white photos in black frames for our gallery. It always draws admiring comments from visitors and we used a simple template to design ours (or find one here). 
We now just add pictures to the gallery as and when – why not give it a try? Get those selfies up on the wall!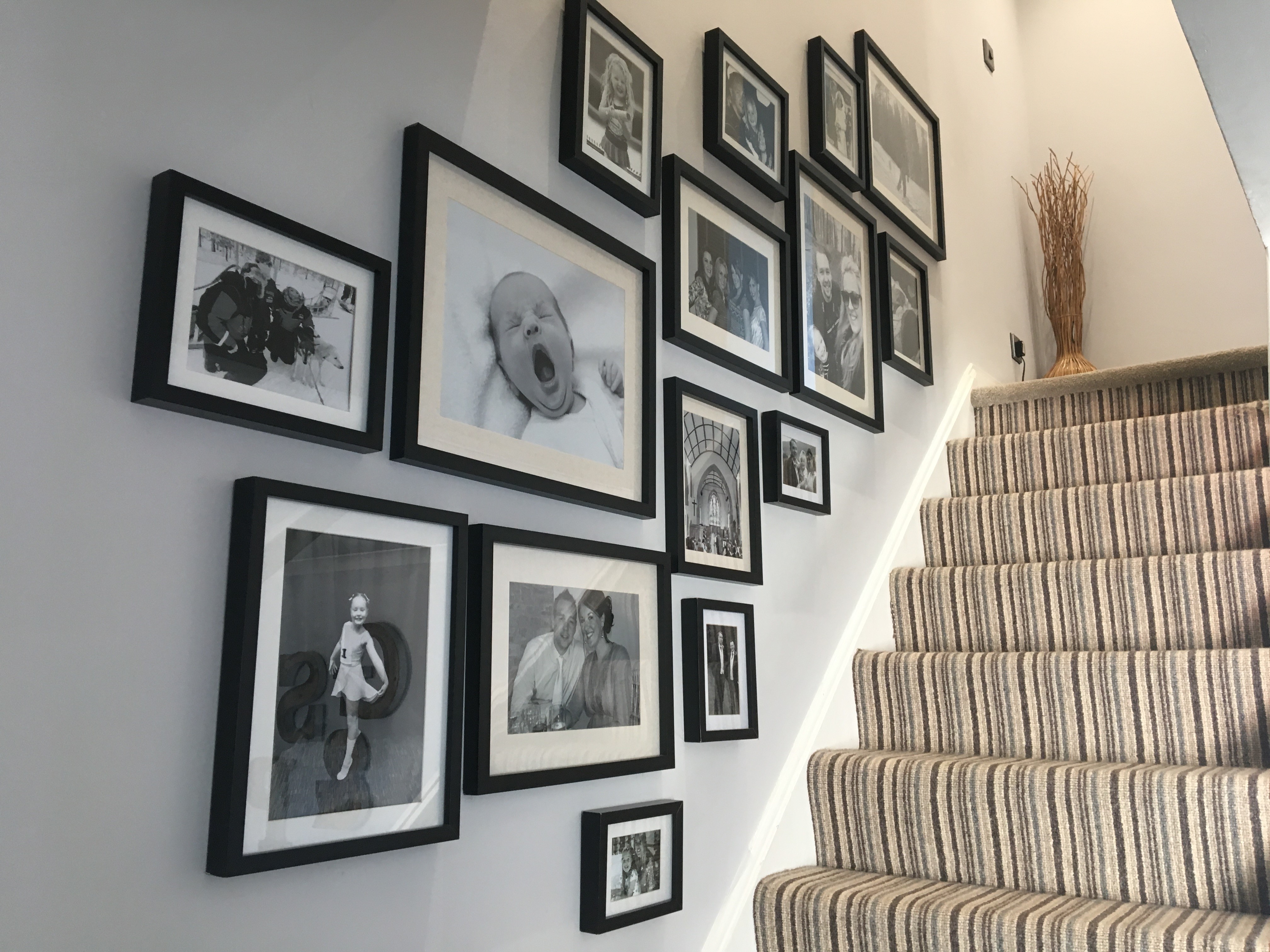 Want your creative expression to flow on a new shared ownership home? Find out more here.