We find ourselves in strange times; staying home to help save lives & protect our NHS, finding our new routines in home working. Within this situation I find myself looking for some positivity or creativity to feel less swamped by the news and worry, so I wanted to share some creative ideas for your home and all the family.
Easter is a time usually spent surrounded by family, however this year its going to feel very different. Here are some ways you can put some Easter touches to your homes to add some spring joy.
This can be as subtle or as extra as you like - I mean, who doesn't like to go all out? Easter decorating for me is adding a few spring touches with a hint of a bunny or an Easter egg, however for you, it could be more such as table decorating, cute kiddie baskets, adding some Easter cushions to the sofa or going crazy with bunting. There is so much you can do to add the magic for children. Here are some Easter decorations I have previously had in my shared ownership home…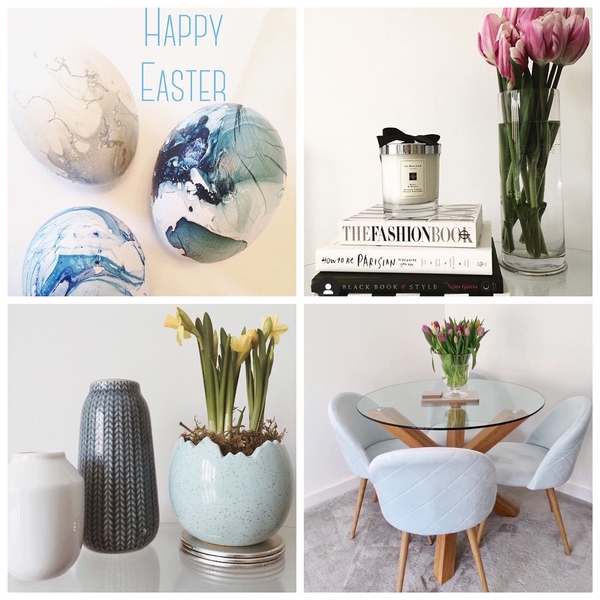 Here's some ideas to bring Easter spring vibes into your home…
Get crafty
Easter eggs are an obvious decorating choice - you can buy ones that are already decorated, but they normally sell out quite quickly. Amazon has a huge range available and even some you can even decorate yourselves – alternatively, why not paint some hard-boiled eggs? I've done this most years, and it's the perfect way to get kids involved too. The great thing with this is there is so much inspiration on Pinterest (see our board here) so you can decorate to fit your colour scheme at home or be as creative as you like by hand painting little spring flowers, paint them white and doodle on them with sharpies, natural dye them and see what colours you get. You could also glitter them, decoupage them, cover them in decorative tape - the possibilities are endless and it's great to get the kids involved.
Another way to keep the little ones entertained would be to make some bunting, as it's a great decoration for Easter (again Pinterest has loads of ideas) as well as homemade table decorations.
Tip – If you're looking to have a wardrobe clear-out, why not use some old bits to sew a fabric bunny; recycle and teach the kids another handy life skill at the same time.
Instagram it
Instagram is brilliant for inspiration and has a huge range of Easter decorations available from little independent shops. I don't know about you, but I am wanting to buy from small businesses right now rather than the big ones - they feel much more special as they aren't mainstream. The Instagram shop function is brilliant for finding little unique things, here's some I have found…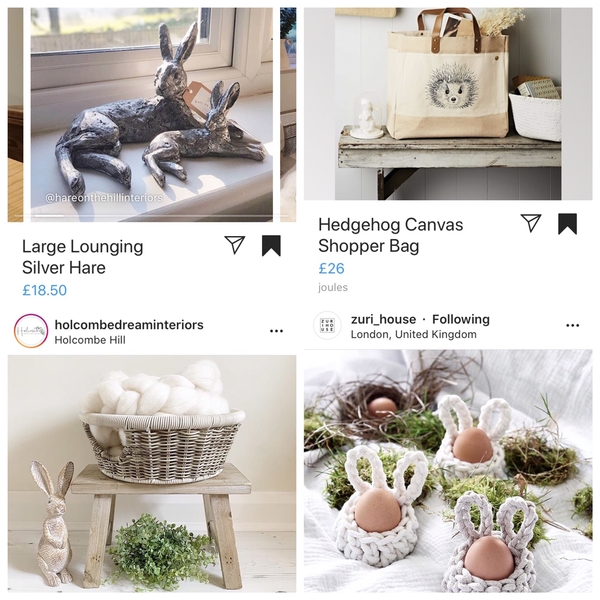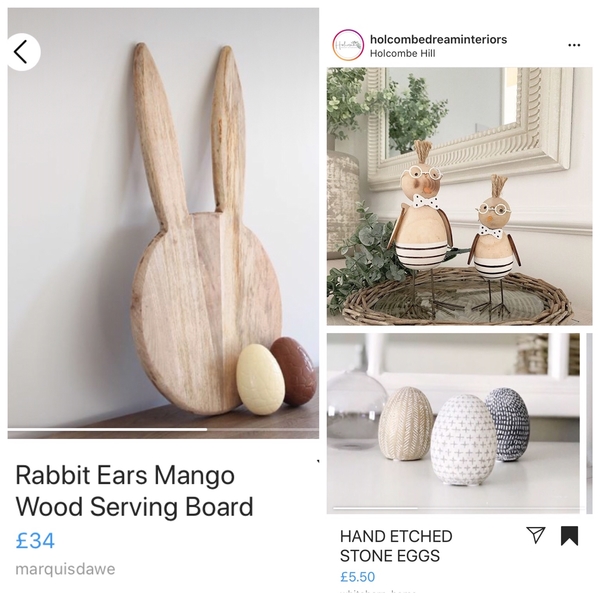 Places like Not On The Highstreet have a lovely range of decorations, accessories and gifts if you aren't the crafty type but want to add some spring feels to your home to brighten things up. For those just starting out, buy a few decorations each year to build up a collection - this is what I do for each holiday season, so it doesn't cost a fortune. Alternatively, you can buy bits after when things are reduced to clear and in the sale.
If you grow spring flowers such as tulips at home in the garden, why not cut a few and pop in a vase? I love to cut flowers from the garden and enjoy them inside too. :) Saves on having to buy any too! 
We would love to see how creative you've been. Please share your spring decor with us - we'd love to see! If you are an Aster shared owner don't forget to tag us into your social media posts with the #ThisSOthing hashtag for your chance to win a £250 voucher.