We don't know about you, but we love hearing from our shared owners and how they are settling into their new homes. Lauren, one of the marketing officers in the team, recently had a catch up with one of our new shared owners, Emma, who recently got the keys to her gorgeous new home in Poundbury, Dorset.
Take a read below about how shared ownership has helped Emma onto the property ladder and allowed her to go from one shared ownership property and upsize to another.

Here's Emma's story…..

I am 34 years old (… I think!! I forget these days!). I am a solo buyer and feel super proud of myself for being able to buy a property on my own. I'm a full time Primary school teacher but in addition to this I'm also a foster carer providing respite for children in Dorset. I'm currently in my 7th year of teaching and I absolutely love it! For fun, I love going out on my road bike, whose name is Bert!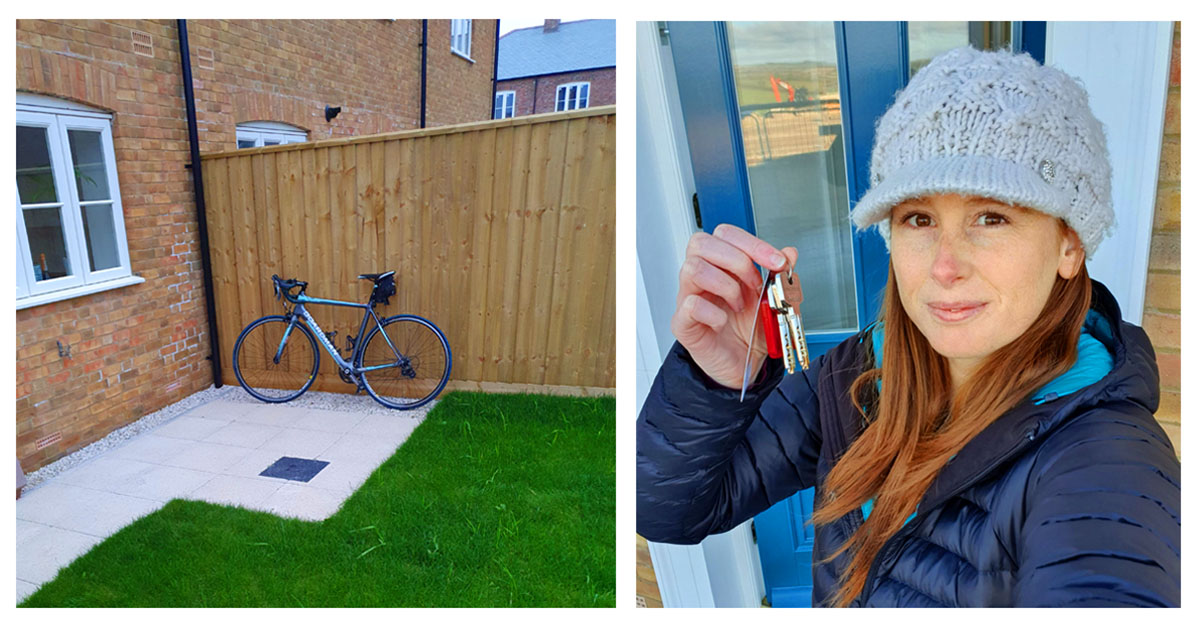 My Shared Ownership journey actually started in 2017! I was in my 2nd year of teaching and was living with my parents. I had been saving as much as I could each month, trying to build up enough money for a deposit on a property. With banks ramping up the affordability criteria, it was proving difficult to find a lender who would provide a suitable mortgage. That's when I came across the prospect of Shared Ownership. I must be honest; I was sceptical about this and did a lot of research into it. I also spoke to a friend, who had recently bought a property through the shared ownership scheme.

It turned out that the shared ownership scheme was my ticket onto the property ladder! It allowed me to purchase my very first home – a beautiful flat in Poundbury! I was able to obtain a mortgage for 45% share of the flat. When I considered the monthly finances of the mortgage repayments and rent element, it was clear that the combined cost was actually cheaper than renting a flat.
Yes, I was still paying some money in rent (which people refer to as 'dead money'). However, I was finally on the property ladder!

After a couple of years, I was successful in 'staircasing'. This means that you buy more shares of the property. I had managed to save enough to buy an extra 20% share of the flat – taking me up to 65% share in total. This process was so much easier than I anticipated! Aster and my solicitor did most of the work – I just needed to provide some details about the property and my finances. A valuation was completed on the flat, and the value of the 20% was calculated. I paid for the solicitor fees. Then I simply owned 65% of the flat. As well as knowing that I now owned a larger share, it also meant that I paid less rent!
Another couple of years passed (and that brings us to 2020), and it was time to move on! I desperately wanted a garden! So, again, I embarked on finding another shared ownership property. By now, I'd fallen in love with Poundbury, so my heart was set on staying here.

I put the flat on the market – just as you would put any other property on the market. It was on sale for 65% share. In the four years that I owned the flat, I made a good profit due to the rise in house process. Within a couple of months, I had a buyer! The sale went through smoothly (except for the loooong wait for local searches to be returned! But that's a problem with many house sales and not related to shared ownership). I moved out at the beginning of August 2021. I was sad to leave my beautiful flat but was excited about what my new house (with a garden!) might be like!
I temporarily moved in with my parents until I found a new home. The search for my new home began with contacting Nicci Stone (Sales negotiator) to register my interest in shared ownership homes in Poundbury. I actually contacted her much earlier in the year (January) and pestered her for months on end!! Nicci was so helpful all the way through. She kept me up to date with the development of new houses that were being built in Poundbury.

Eventually…. The day came when a batch of new build shared ownership homes were released! I had been refreshing the Aster website page all day! At around 3:30pm…. The houses went live on the website! I phoned Nicci straight away to reserve one. These houses were extremely popular and many people had expressed an interest. When Nicci answered my call, she laughed and said, "have you been refreshing the page all day?!" I told her that of course I had! She informed me that she had literally just made the properties live on the website and that I was the first one to call her!

I was so excited to be the first one! Nicci sent over the paperwork straight away and I was able to reserve a 3-bedroom house (with a garden!). I anticipated buying a 50% share, however, the financial team TMP (The mortgage people) who work alongside Aster calculated that I could actually afford to purchase a 60% share! I was absolutely over the moon! From this point, it took just 9 weeks until it was exchange and completion day!! I finally had the keys to a beautiful new home!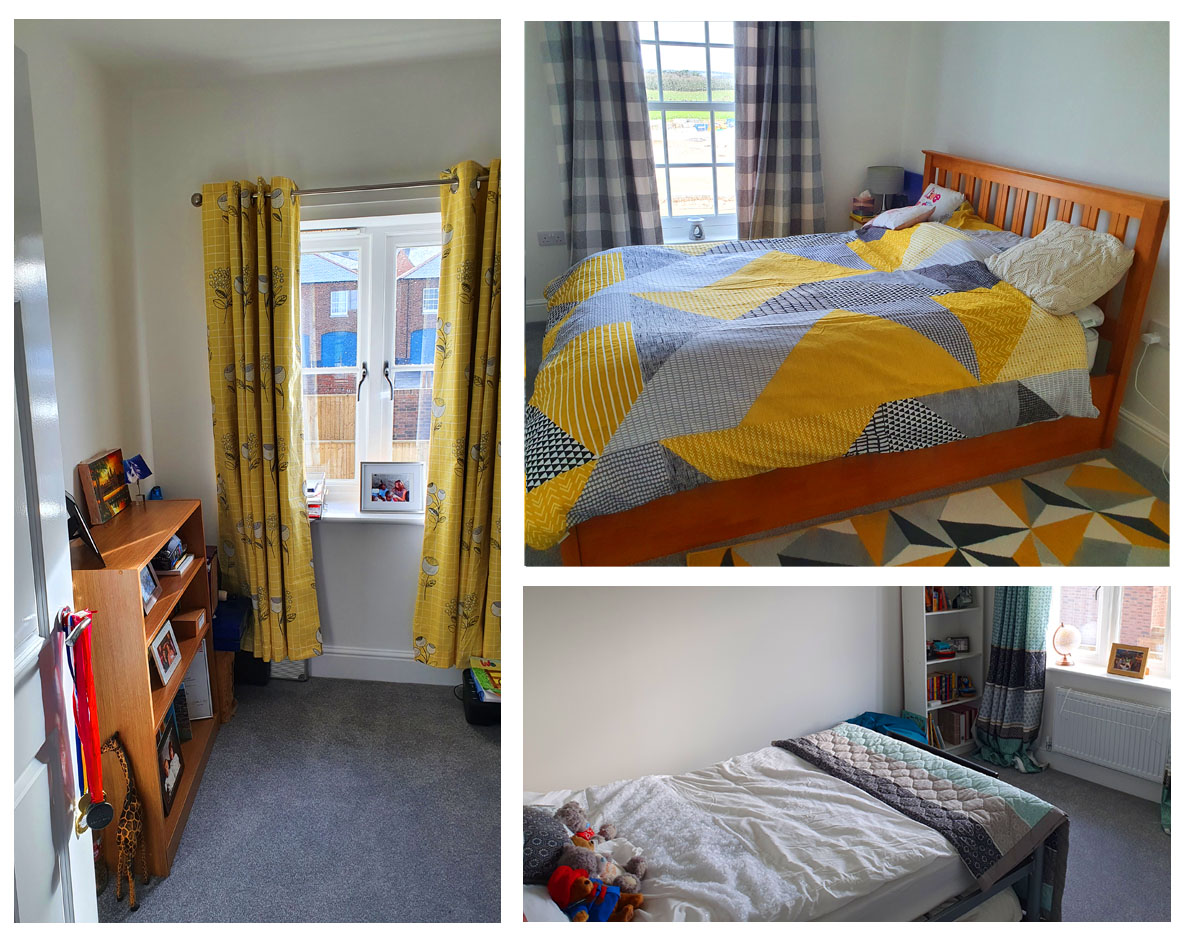 As I am writing this, I have been in my new home for a week now. I still cannot stop smiling! I am so so happy with my beautiful new house! I feel such a sense of achievement. I would not be able to have afforded such a lovely home if I hadn't embarked on this shared ownership journey. I don't think the novelty of being a house owner will wear off for a very long time! I cannot wait to use my garden in the summer months!
Looking forward, I do plan to staircase. The aim is to eventually own 100% of the house. I anticipate being here for the foreseeable future.

As for Poundbury – I think people either love it or hate it! It is a quirky little place – with no road markings, grand buildings, strange restrictions… however, I am one of those who absolutely love it. Being a single shared owner, I feel safe here. There is also a lovely sense of community.
So, in summary, I would definitely recommend embarking on a shared ownership journey with Aster! Yes, you have to pay a portion of rent money, however, you are also investing a portion of your money in the property. I started with a £15,000 deposit on the 2-bedroom flat – I now own 60% of a 3-bedroom house!
I'd like to thank Aster for making this such a positive experience for me. The whole team are so helpful! Special thanks to Nicci Stone for being so patient with all my pestering about timescales of the house developments! Also, thank you to Mandy for helping with the sales progression of the house.
If Emma's story has inspired you to find out more about shared ownership and whether it could be for you – please speak to one of our team – we're here to help!
#ThisSOthing.