A good night's sleep is an absolute must, not only for your physical health but your mental health also. This is something I've been working on myself recently, a good night's sleep goes a long way. Does your room have Feng Shui vibes? Here's my tips on how to create a bedroom of your dreams-
Décor 
Is your room decorated to your taste and a room you love? Having a bedroom you enjoy going to bed to is a good starting point. Whether you like calming colours or a feature wall this can be easily achieved. I would avoid making the whole room in one feature wallpaper or bright colours as this can be too much for a bedroom. There's so much available now, this could be from a feature pattern or image mural wall or add your own style with accessories?
Light
I would recommend a blackout blind or curtain, there's nothing worse than being woken up in the summer with the sunrise when you wanted to lie-in! Having side tables and lamps either side of your bed makes it easier to switch off the lights when you're ready to sleep, rather than having to get back out of bed and turn them off. This also creates some balance in the room. You want to aim for low light to start winding your circadian rhythm down for sleep. Picking some fun or quirky lights can be the design feature of the room. We have an LED light in our room, which we don't use at bedtime as it's way too bright.
Bed
Make sure it's a comfy for one and something you look forward to getting into at the end of a long day. It's a good investment even if it's a boring one. It's recommended having the bed facing the door, this is so you can see whoever enters the room. Spoil yourself with some decent matching bedding! Old mis-matched bedding will subconsciously make you feel less restful.
Accessories
I would keep these to a minimum, Feng Shui is about energy so a cluttered room, is a cluttered mind. Just a few things you love, you don't need to fill every single space with something, just think of all that extra cleaning. No thanks! Storage is essential in a bedroom, the pile of clothes on the chair? Pop them away! Your bedroom shouldn't be a dumping ground just because visitors don't go in there.
Electronics
Your bedroom should be for sleep and bedroom activities only! So, no electronics and that includes the TV. If we had a TV in our room, we probably wouldn't even see each other. TV time is a family time, save it for the living room. We don't need the temptation to keep it on late into the night disturbing our sleep. No home office either, can you move your office to a different room?  Keeping things separate will help you separate working work life balance while working from home rather than feeling like you are always working. Check out Jodie's blog on tips from working from home – here.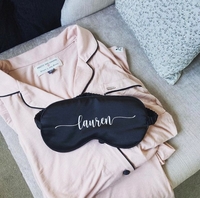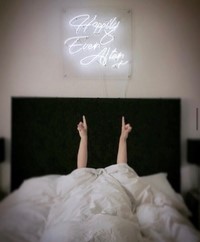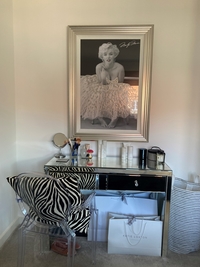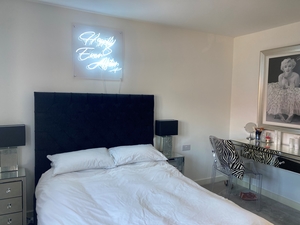 Sleep better & live better! Sounds good, huh? Are you ready to create a bedroom of your dreams? Take a look at our Pinterest for some bedroom inspiration – here.
Share your bedroom décor pictures with us on social media, let us know the changes you've made to make it more Feng Shui – we'd love to see! If you are an Aster shared owner don't forget to tag us into your social media posts with the #ThisSOthing hashtag for your chance to win a £250 voucher.