How much do you spend on your loved one on Valentine's Day? Over £100 for a romantic meal in a fancy restaurant? £50 on flowers and choccies? The cost of treating your partner can add up to a small fortune, so here's my top 5 tips on making this Valentine's Day easier on the purse strings, but still filled with romance!
Skip the restaurant
Cook a romantic meal at home for the two of you. Plus, if you have little ones, you don't have to fork out on a babysitter!
Not confident on knocking up a romantic meal? Keep it simple. Cheat with a little help from M&S! I'm usually a Lidl shopper, but I always love M&S's 'Dine in for £20' range as a treat. They've a great range of starters, mains, desserts to choose from and a bottle of wine too. I've heard the choices for 2020 are 'showstoppers' and you'll get huge savings within the deal (saving up to £16.30 if you'd bought outside of the offer!)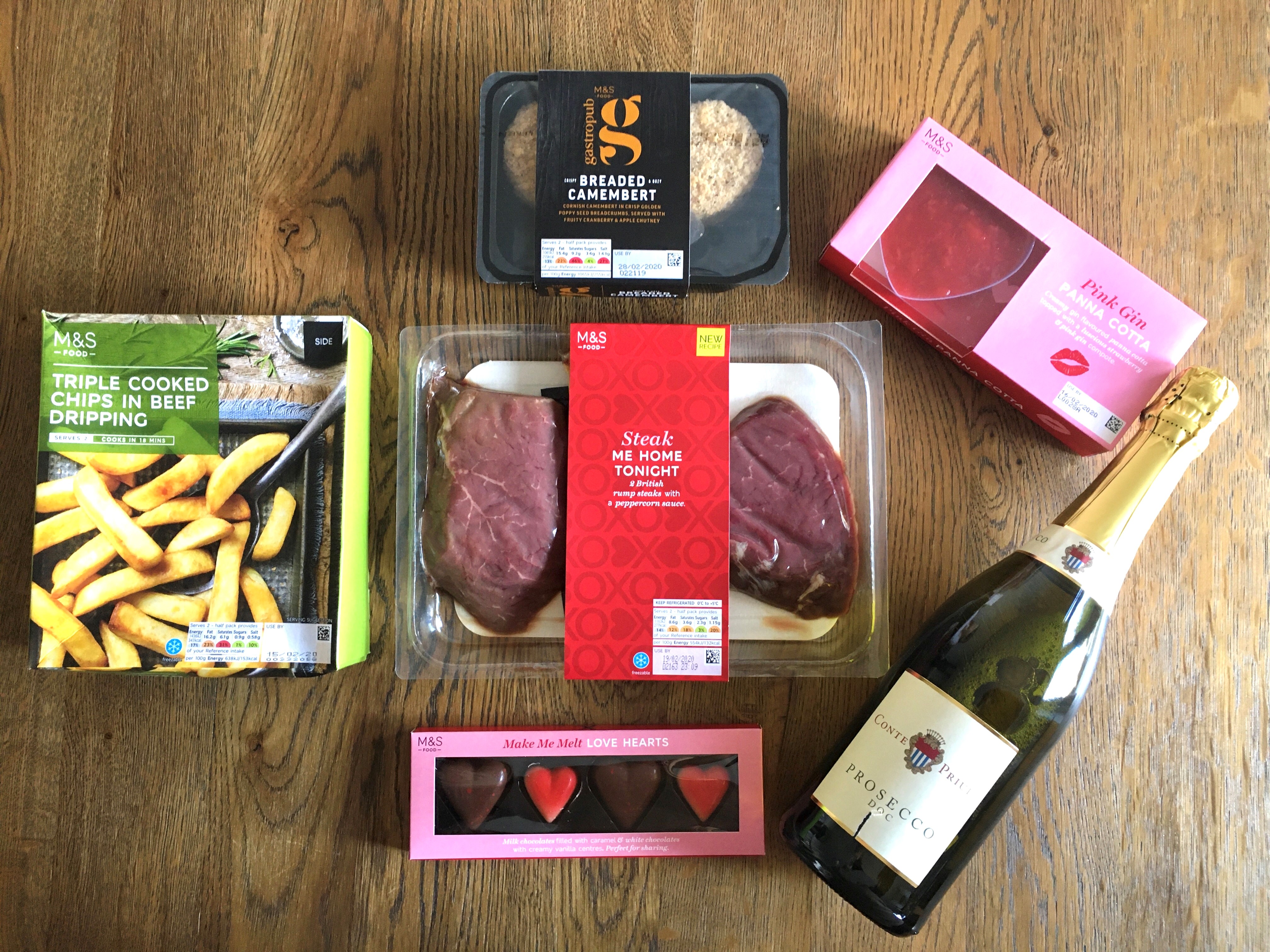 Take something off his or her to-do list
Sure, it's not mega romantic, but nothing makes you fall more in love with your partner quite like taking a task off their never-ending to-do list (Well, for me anyway!)
Whether it's doing the food shop, sorting out the ironing or any of those other mundane household chores no one wants to do, that bit of extra help is always appreciated (and has no cost!)
Netflix and…open a bottle of wine
Whoever said spending loads of money was the only way to celebrate?
There's nothing wrong with just popping open a bottle of wine and watching a romcom on Netflix on the sofa with a snuggly blanket.
Groupon goodies
If there was ever a time to take advantage of Groupon deals, Valentine's Day is the perfect opportunity.
You can find a variety of discounts on traditional V-Day activities like spa days, cooking classes, and activity days to enjoy in your local area – get looking now for those last minute ideas. (You usually get a 20% discount on your first purchase too if you've not used Groupon before - #winning)
Wait for February 15th!
If you want to go all out, but staying within your own budget, just wait for the day after Valentine's and all the Valentine's goodies will be marked down in price!
After all, a box of chocolates will taste just as good, and the flowers will still look as pretty on the 15th Feb!
So, there we have it – a few tips this Valentine's, to keep your love sweet without breaking the bank. #ThisSOThing