Somerset URC team provides urgent care to people in their own homes to help avoid hospital admissions after, for example, a fall at home.  This free NHS services is to enable people to live independently for longer.  Connected Living have worked alongside the Somerset URC team and have co-designed this new partnership to offer all Connected Living customers in living in Somerset an enhancement to their service.   This free service triages calls for assistance, for example following a fall, and will refer direct to the UCR team.  The team will respond within two hours so there will be no long waits for an ambulance to pick you up.  The UCR team can also refer to other clinicians such as physiotherapists, medication prescriber and reviews, District Nurses  and many more.
Learn More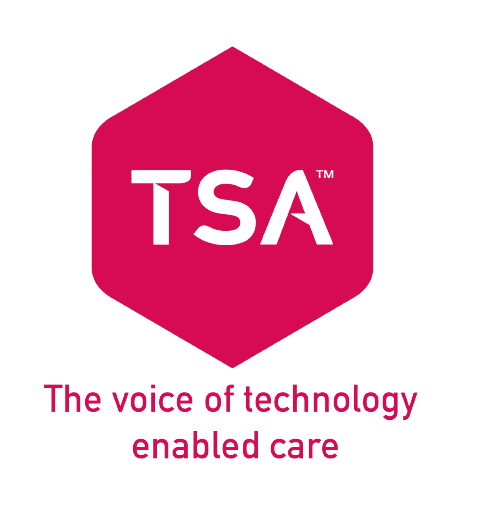 TSA

The TSA is the representative body for technology-enabled care (TEC) services, working on behalf of and advising organisations including telecare and telehealth providers, suppliers, housing associations, care providers, emergency services, academia, charities, government bodies and health and social care commissioners.
Learn more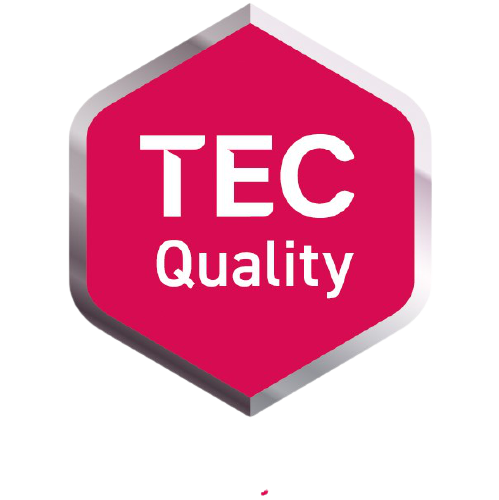 Technology Enabled Care
TEC Quality is the certification body for the TSA Quality Standards Framework - a set of 10 standards and 4 service delivery modules for the Technology Enabled Care sector. The scheme is run by the independent TEC Quality and is the only UKAS accredited scheme for technology enabled care in the UK.
Learn more

Taking Care
Taking Care is our Telecare Services Association (TSA) highly accredited monitoring partner.  They have over 30 years' experience and are part of AXA Health, a leading private healthcare company.  Being part of AXA Health shows that they are trusted and committed to investing in the latest innovation and infrastructure to support their customers. 
Taking care have three alarm monitoring centres which are all in the UK and they are on hand to take your call 24 hours a day, 7 days a week.  They provide excellent customer service and treat all our customers with the greatest respect, they are extremely friendly and caring and will help you, no matter what the reason.
Taking Care understand that most of us would like to remain in our own homes for as long as we can.  Home is where we feel happiest and most comfortable and is where we have the freedom to live life the way we want to.  Together we want to make independent living for all possible, by providing the reassurance and peace of mind that help is available when it's needed, so this makes a perfect partnership for Connected Living as they share the same values.  Live your life, your way and in your home for as long as you wish.
We are joined in our commitment to being 'Dementia-Friendly' organisations and their Emergency Resolution Team has a proven track record of supporting people with dementia. Taking Care have helped over 170,000 people live independently and on average alarm calls are answered within just 6.2 seconds.
Taking Care's customers rate them as 'excellent' on Trustpilot and have achieved ISO 9001 accreditation, demonstrating their commitment to delivering a consistently high standard of service.

Orestone
Orestone are an independent Service and Maintenance company based in the South West of England.  They are a highly trained and dedicated company of Approved Installers of many of the top manufacturers of life preservation systems such as Emergency Call Systems and Resident Apartment Smoke Detection to LD1 standards.
By partnering with Aster Group/Connected Living they will be supporting all of our Housing for Older People and Extra Care schemes across our geography. Orestone's highly skilled maintenance team will continue to support and maintain our current systems and install and maintain new digital solutions going forward.
Learn more

Lifestyle and Mobility are an independent mobility company based in the South of England.  They are committed to support customers in offering the very latest products from the world's leading suppliers, ranging from the most basic to the most complex designs to meet customer's needs.  They are committed to excellent customer service, offering the best advice and aftercare service to all customers and Connected Living are proud to be working in partnership with them. 
Lifestyle and Mobility have the same vision, to help people to stay independent for longer and by working together with can keep customers mobile and also enable them to have 24 hour support at the touch of a button no matter where they are with our GPS locators.
Learn More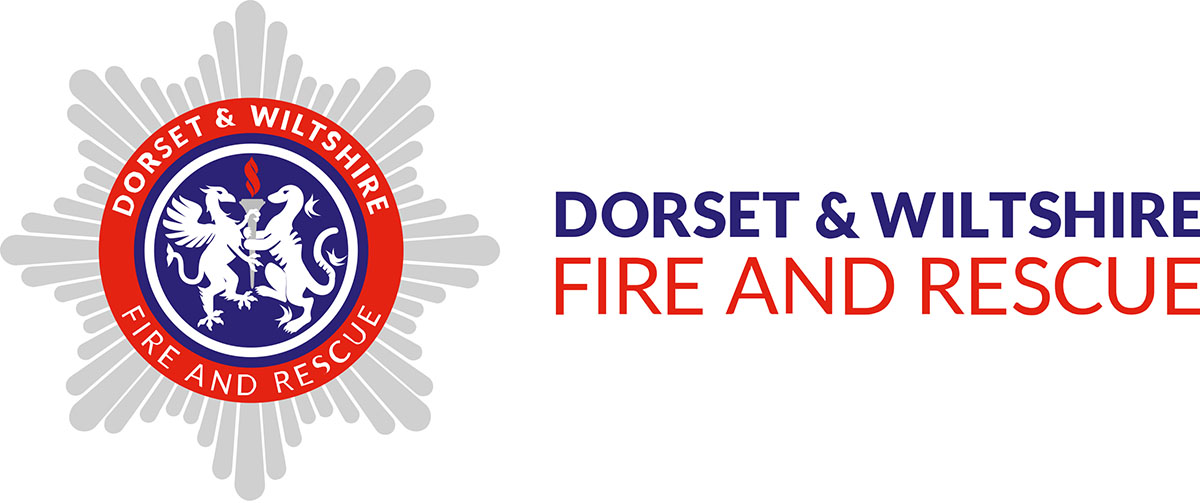 Dorset and Wiltshire Fire and Rescue Service
Dorset & Wiltshire Fire and Rescue Service has 50 fire stations serving our local communities, and operational crews are available to respond to emergency calls 24 hours a day. Alongside their emergency response, their work also focuses on prevention, protection, and resilience – working for and with their communities to ensure that local people are as safe as they can be. They work hard to protect their local communities, often working with partners to reduce the risk of fire wherever possible.

However, it's not just about providing a 24/7 emergency response. A great deal of focus and resources goes into their Prevention activities; aiming to reduce the risk of incidents happening in the first place and working closely with partners to assist the most vulnerable in our society. Connected Living is a registered partner with DWFRS.

Free Safe & Well visits to vulnerable people across Dorset and Wiltshire areas can also be provided. As part of the visit, advisors can supply and fit free smoke, heat, and carbon monoxide alarms, if required. Bespoke advice and support is provided in the home to help reduce fire risks, but they also refer occupiers to other agencies to provide further help and assistance. As part of our Connected Living Packages, our technicians can refer you for a FREE Safe and Well visit at their appointment with you, so you won't need to worry about contacting them yourself, we can do it for you.
Learn more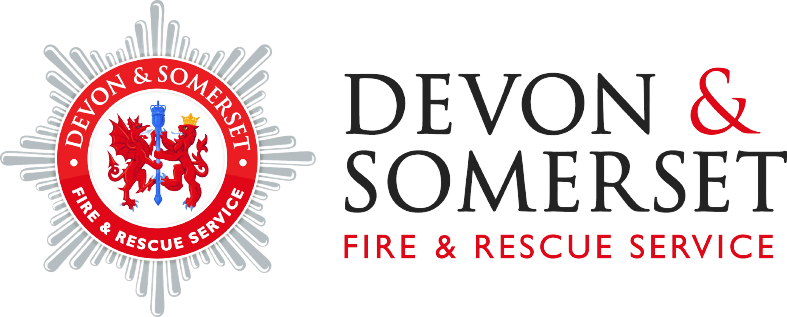 Devon and Somerset Fire and Rescue Service
Devon & Somerset Fire and Rescue Service is the largest non-metropolitan fire and rescue service in England, providing prevention, protection and response services across the Counties.  They understand that working in partnership with Connected Living means that together customers are supported holistically, giving customers peace of mind when they are at home.  Connected Living technicians visit customers in their own homes, which means that they are the eyes and ears giving the Partnership the ability to reach out to the most vulnerable people in our communities to keep the safe from fire.  Having a direct link to Devon & Somerset Fire and Rescue Service, the technicians can refer customers for a FREE Home Safety Visit during their appointment so you know we have you covered.
By pulling together to make our communities safer place to live, the Connected Living – Protect Package gives the peace of mind of a 24 hour monitored home alarm & pendant, plus a 24 hour monitored Smoke Detector and CO Detector.  This is an ideal solution for customers who need a little more reassurance at home, knowing that any alarm activation will call directly to our monitoring partner who will talk to you and call for emergency assistance straight away.
Learn more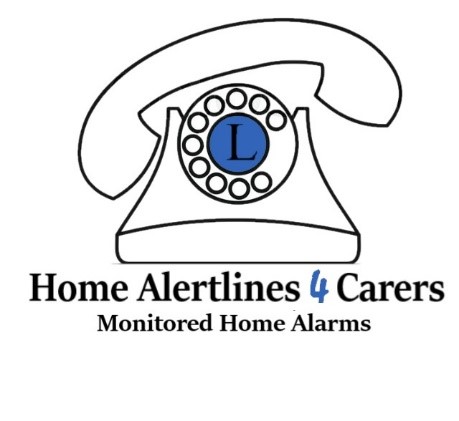 The Leonardo Trust
The Leonardo Trust are an independent charity which was set up in 2001 to help people in Dorset who are voluntary carers for sick or disabled relatives or friends.  They offer funding support to unpaid carers in Dorset and since the charity was formed, they have supported hundreds of carers in various ways.
The Leonardo Trust and Connected Living have the same vision, to help people to stay independent for longer, live their way and in their own homes for as long as they wish and together, we can do that.
Working in partnership with The Leonardo Trust, we can offer unpaid carers free installation and the first four months free for Connected Living – At Home Package, to support them at home.
Learn more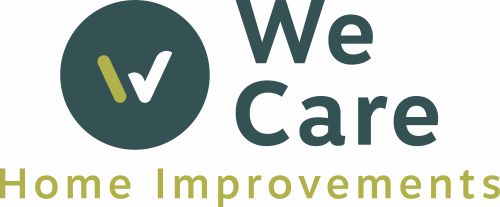 We Care Home Improvements
We Care Home Improvements help people by providing a home improvement and repair service and their support includes specialist advice on home adaptations and accessible bathrooms.  This enables people to live comfortably and independently at home for as long as they choose.
At Connected Living our aim is to support customers in their own home, to help them live safely and independently for as long as possible,  knowing that help can be summons by the press of a button.  By joining forces, not only can we provide the emergency assistance they need, but WECHI can also do the jobs around the home to keep them safe and secure.
Learn more

Mindme
Mindme is an established company that has played a leading role in the development of GPS personal alarms for vulnerable people. By working together and sharing their expertise, commitment and passion to give customers the best possible support, Connected Living are able to offer their customers a choice of excellent GPS devices that suits their customer's requirements.

Well Cool Clothing are a unique company providing hospital pyjamas for adults and children. The pyjamas are specifically designed to provide quick and easy access for medical examinations and nursing care without the worries of any undignified exposures that can often happen with traditional hospital gowns.
By Partnering with Well Cool Clothing we are able to offer our support to patients returning home from hospital after an overnight stay with our Connected Living – Return Home package.  This package gives them Free installation and the first month's rental Free of our monitored home alarm and pendant.  Everyone at home can relax and feel reassured that if help is needed, it is there at the touch of a button, 24 hours a day.
By offering this support and by joining forces, we know that we have made a difference to people's lives so they can concentrate on getting better, feeling relaxed and comfortable whilst recuperating at home.
Learn more