With a year of cancelled plans and disappointment we are all looking for some extra cheer this Christmas. Whether you're decorating and getting festive early or sticking to December, Christmas is taking a new meaning in this year.
I've loved seeing everybody's festive home decorations and Christmas trees, for what usually feels like a long Christmas countdown, this year it seems to be going quicker so I haven't minded seeing this through November!
There's something about home at Christmas, that warm cosy feeling, the treats, the magic and sparkly lights, I don't know about you, but I love it!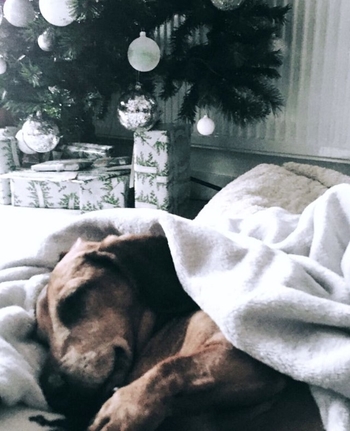 I like to have a day to do the Christmas decorating, a yummy roast cooking for after, the one and only Michael Bublé on in the background. Have I set the scene? Here are my spark-tacular Christmas decorating tips….
Have a colour scheme
As a kid my parents would let my siblings and I decorate the Christmas tree. There of course was no theme here, the tree often looked like someone had vomited party poppers all over it. I like to have a colour scheme to make it all come together. For me it's white, silver and light blue to match my living room.   
Don't go overboard
Is quite easy to go over at Christmas. With so many nice decorations and accessories on the market it's easy to get sucked in. My advice would be do you really need it, and does it fit the theme? This is a great way of thinking, so you don't overspend on stuff you don't need. I often add a couple of bits to my Christmas collection each year after Christmas when it's in the sale.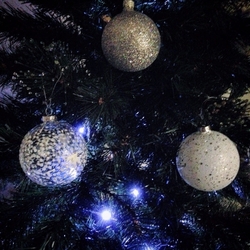 Lights, camera…..
Next keep the lights to a minimum, as lovely as they are, we don't want to remake Blackpool illuminations. Some nice scented candles are a cosy go to at this time of year. Instagram shop is a great place to find small local businesses selling these.   
Inspiration
Take a look at places like Pinterest or Instagram for inspiration. Heres our Pinterest board for Christmas decorations, you can see this here. Make yourself board, pick a theme and pin away.   
Enjoy
I know this year will be different, let's think of ways where we can be together even if virtually and enjoy the spirit of Christmas. whether it be zoom charades, a quiz or bingo it will bring the family together on a day that will feel different. how do you plan on keeping the fun and family together this Christmas?
Share your Christmas décor pictures with us on social media, if you are an Aster shared owner don't forget to tag us into your social media posts with the #ThisSOthing hashtag for your chance to win a £250 voucher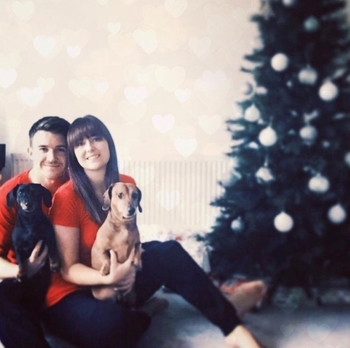 I wish you and your family a very Merry and safe Christmas  
x