Now I don't know about you, but I love a little upcycle, from turning an old garden table into something refreshed, to grabbing a bargain on Facebook marketplace for a bedside table and giving it a new lease of life!
I know it can seem daunting doing a bigger upcycle piece, which is why I thought I'd share with you a super simple project, which I think makes a nice addition for the home; a single stem vase. And the beauty of it is, you need only minimal supplies to be able to do it!
You will need:
An empty wine bottle or any type of empty glass bottle really (I just like the wine bottle shape!)
Glue – PVA or similar and a brush to apply the glue
Paper – maybe a map of a special place, that you could use to decorate the bottle with or even a newspaper!
Twine – or something pretty to tie around the top (optional)
Step by step guide:
* First of all clean your bottle, inside and out. Make sure you have removed any stickers on the outside so the bottle is as smooth as possible. It doesn't have to be perfect though.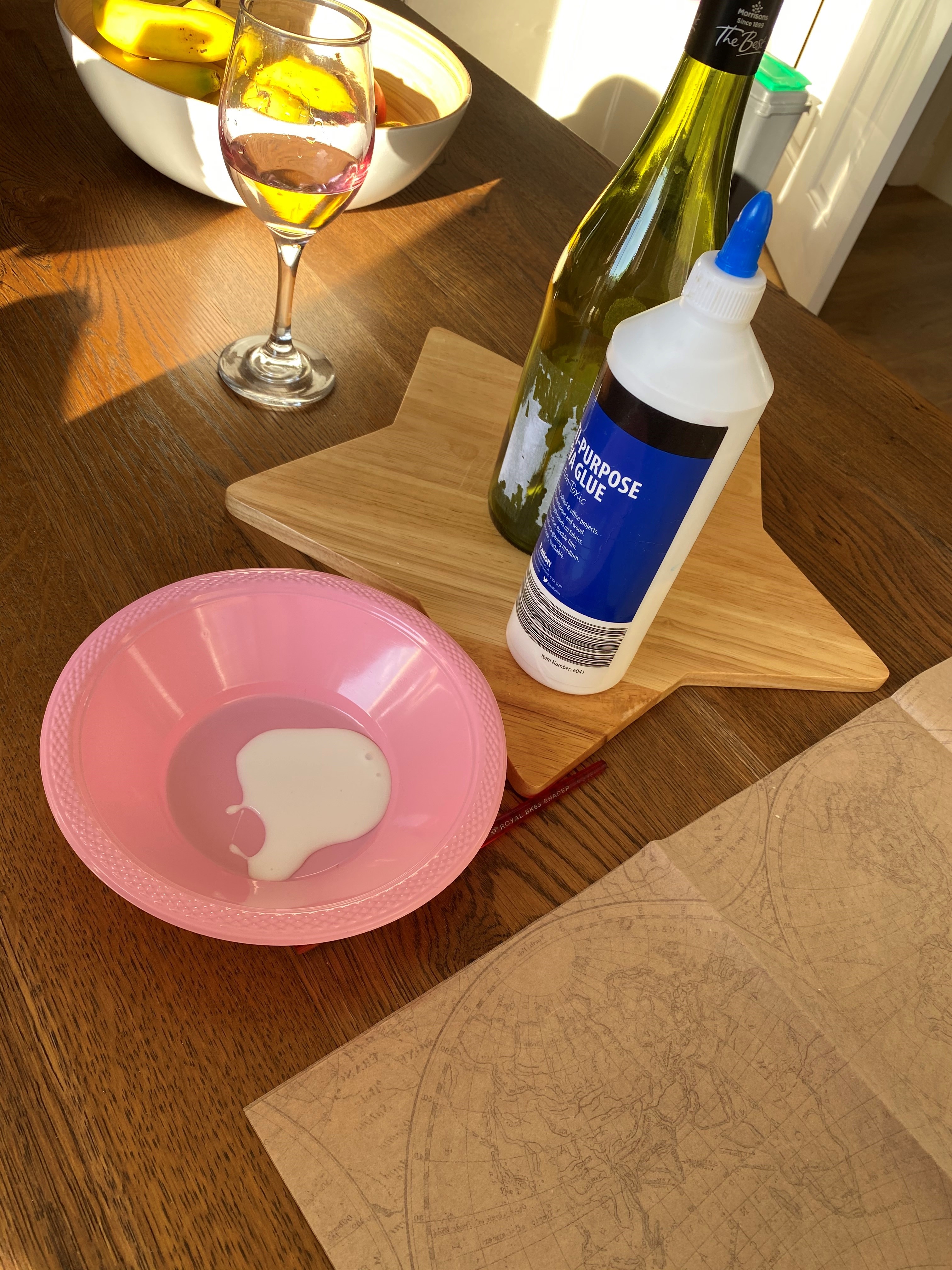 * Grab the paper you have decided to apply to your glass bottle, and start to tear the paper up into little pieces.
* Starting in small sections, apply a thin layer of PVA glue to the bottle using your brush. I started at the bottom of my bottle and worked my way up.
* Take a piece of your torn up paper and apply it to the glued area on your bottle, then apply another layer of glue on top of the paper, to almost fully stick it down. The paper should be wet, but not overly soggy.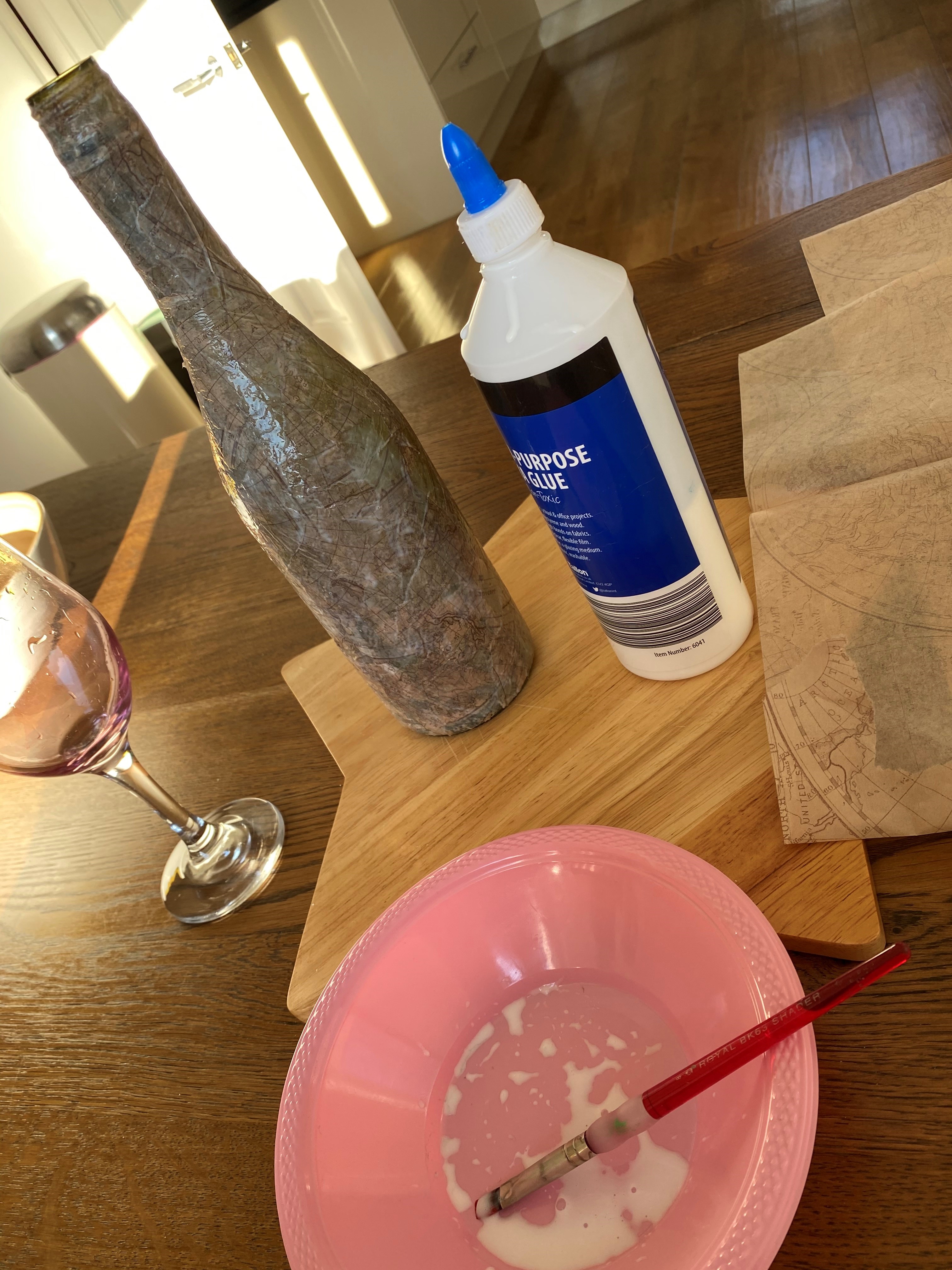 * Keep on doing this until your bottle is completely covered, so glue the bottle, apply the paper, glue the paper. It's fine if the paper overlaps, so don't panic!
* Once the bottle is covered, let the PVA glue dry. You may find that after one application of torn paper and glue is enough, but I found that it the bottle looks a bit 'see through' still, so I applied another coat of the PVA and torn paper once the first round was completely dry. I then left the bottle to dry for a second time round.
* Once dried, I tied a little bit of twine around the top just to 'pretty it up' and added a single stem of fake eucalyptus into the vase and was pretty pleased with the end result!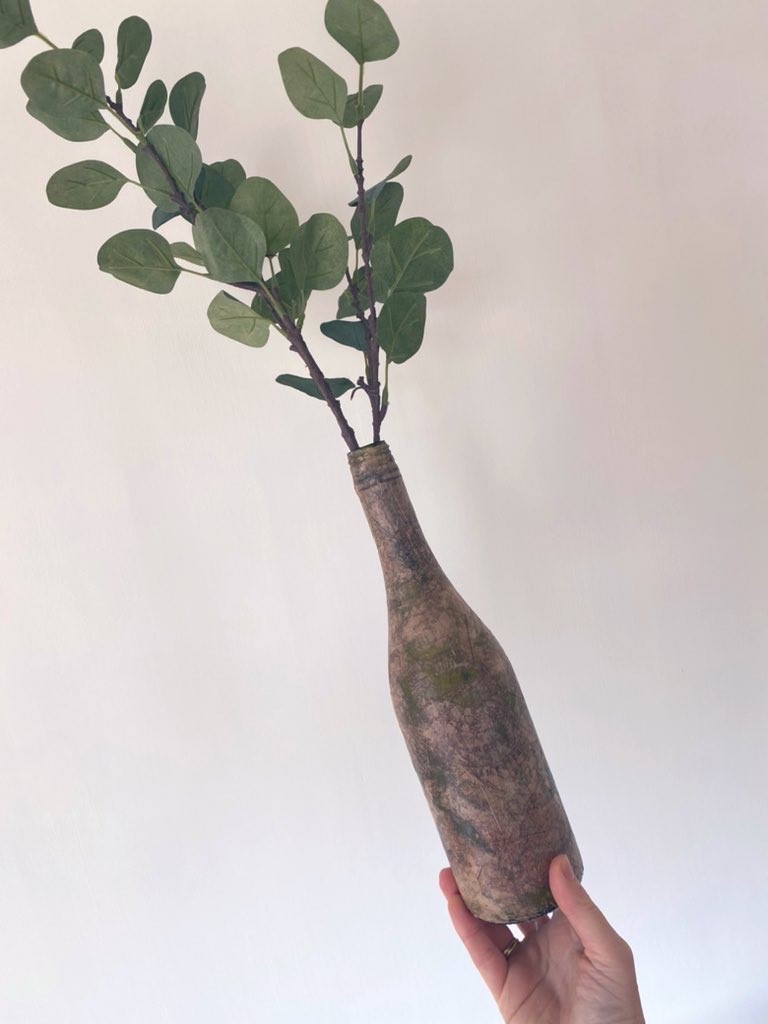 Why not give it a go? Feel free to share any of your home made vases with us over on any of our social media channels, just use the hashtag #ThisSOthing, so we can see your creations!