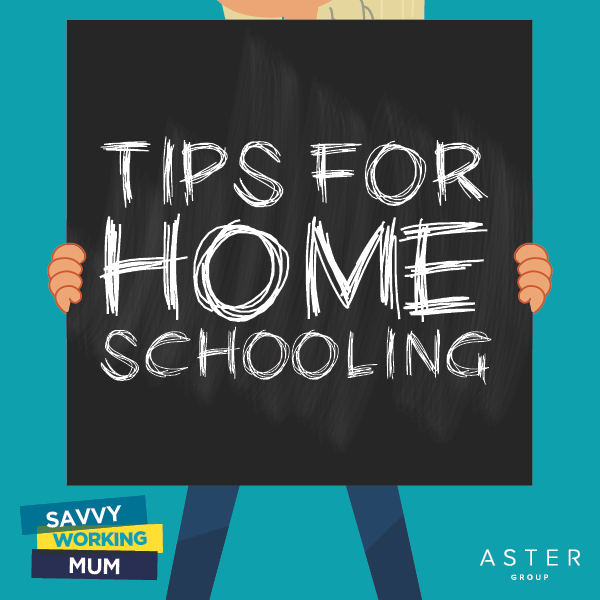 Well, I don't know about you, but the last month has been one to remember! The world has changed, and we've all had to learn to adapt and relearn our daily routine. For someone like me who loves structure and routine, this is not something that comes easily.
Our household is one that is very rarely at home as a unit. With a husband working unsocialable shifts and a 9-year old who, when not at school, loves to be in the great outdoors, horse-riding, playing football and swimming. We certainly, like the majority of you probably too, found it quite a daunting prospect when the Government advised that we all needed to stay home (and rightly so, I will add).
Luckily, within the Sales & Marketing team, my role allows me already to work from home, but coupled with our daughter, Phoebe, being out of school, I found myself in the key role as not only mum, but also teacher whilst marketing our shared ownership homes – I wont lie, I was overwhelmed to say the least!
I started Googling teaching tips and went into full on planning over-drive, which now, four weeks down the line, was, if I'm honest – silly.
I'm no teacher, if I was, I would be doing it now. So having this expectation of a regime that had every hour mapped out, with a 9-year old who, not only was missing her friends, and having to deal with the emotions that brings – I soon realised that I was expecting too much of not only myself, but her too. It's actually crazy to try and obsess about how productive you'll be right now, as you'll have good days, great days and some absolutely awful days.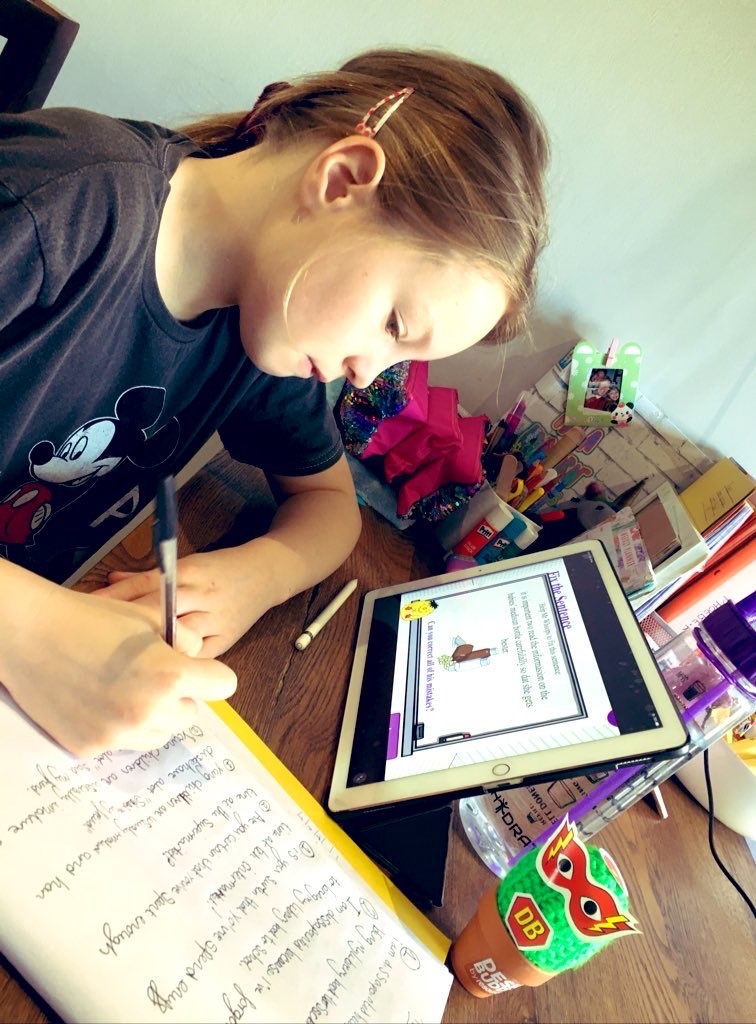 I think it's almost self-preservation mode, I am a planner, and feel by doing this, it will add structure and make things easier. To a degree, it does, but at a cost that within no time at all, it becomes too much. I am being asked 'how long will it be like this Mummy? When can I see my friends? Will I be able to go back to my school before middle school?' and the answer quite simply is 'I don't know Phoebe'… something I hate. As I like to be able to give her clarity and understanding. The truth of the matter is, I have no understanding and knowledge of how long this will be. All I know is that I want to make it as stress-free and dare I say 'enjoyable' as possible for the households mental and physical health and give as many cuddles as I can (as let's be honest, they do help)
Sure, you'll look on social media and it seems everyone has home-schooling, and home working nailed – trust me, they don't! This new 'normal' is different for us all, and you need to do what works for you.
So, with the above in mind, the main things I feel are to focus on are the following. Take these tips with a pinch of salt. They may help, they may not, but it's what I've learnt and found works for the Robinson household at the moment:
Communication. Set up channels where your child once they have finished their work for the day can chat to their friends. Online if you have the option available – Facetime, Skype, Zoom, House party – are all apps we've tried. They look forward to talking to their friends and catching up about their day, it restores a bit of the norm. I also saw a lovely way to keep in touch with grandparents (or could be an aunty/uncle/cousin/friend) whilst they are unable to visit them in person. Set your child a list of questions relating to their grandparents. Where were they born? What was their favourite subject at school? What's their favourite book? Where was their first holiday? Questions that they can ask over the phone/or via FaceTime etc and learn more about their grandparents and get the conversation going. I know we will be doing this at some point.
Timings. Ok, so I know I said not to be to be regimented with a timetable. But a loose one does help. Some days you'll stick to it, and others you won't. Either way, start the day at the same time you would normally, for us it's 7am. Get your gym kit on and give PE with Joe Wicks a go to start you off. Gets your head in the right mindset to start the day. I've woken up not wanting to do it, but have done, and yep, totally feel better for it.
Check your school website. Sounds daft, and I know this will vary depending on which school your child goes to, but ours have given us a breakdown of different curriculum activities we can do each day. Maths, English, Science, Topic Work and PE – It's been a life saver and almost a base to use for our day.
Snacks

. Now, I can't take credit for this, as saw this tip on Facebook. Phoebe always wants to have snacks (they have one at school, but for some reason, when at home she wants 64586 a day). We have a bowl full of good and bad snacks, so a banana (good) and maybe a KitKat or similar for the naughty ones. She has £1 a day (which is reused everyday) and has to choose what to spend her money on. The healthy snacks are lower priced, and the unhealthier options are more expensive, so limits how much she can afford to buy with her £1. It really has made her think about her choices, gives her that independence to make her own decisions and realise that she can have more snacks if she goes for the healthier options!
Fresh air. Whilst at the moment we can still go out for one bit of exercise a day (whilst socially distancing at all times) we like to take this time at the end of the school day when it's quieter and go for a dog walk or a bike ride. Not only does it tire her out ready for bed (ha-ha) but also helps my mindset after juggling work and schooling – clears my mind ready for the evening.
Golden time. Well, this is something Phoebe has currently at school, but we've adapted at home. For good behaviour/listening she gets a reward star. This star means she can have 5 minutes golden time for each good deed she does, which on a Friday she can redeem to do something she wants to do (usually TikTok at the moment) – she saves them up and can use the 'Golden time' within the school day to do something she wants to do before the end of the day. She really looks forward to it, I think as she feels she's getting out of schoolwork for a bit!
Free learning tools. I've found that during lockdown, several learning tools have become free to access, or links for things to do. Here's ones I've found particularly useful:
Twinkl – great for worksheets on most subjects
https://www.twinkl.co.uk/resources/wellbeing-parents/school-closures-category-free-resources-parents/school-closures-free-resources-parents
White Rose Maths – Fab maths sheets, really got my brain working that's for sure! https://whiterosemaths.com/
Audible – nice stories to read https://stories.audible.com/start-listen
National Trust – things to do before you're 11 and ¾'s – a few great activities you can do in the garden or whilst you you're your daily spell of fresh air together - https://nt.global.ssl.fastly.net/documents/50-things-activity-list.pdf
Timestable Rockstar's – to practise those lovely timestables https://ttrockstars.com/
Listen to stories from David Walliams - https://www.worldofdavidwalliams.com/elevenses/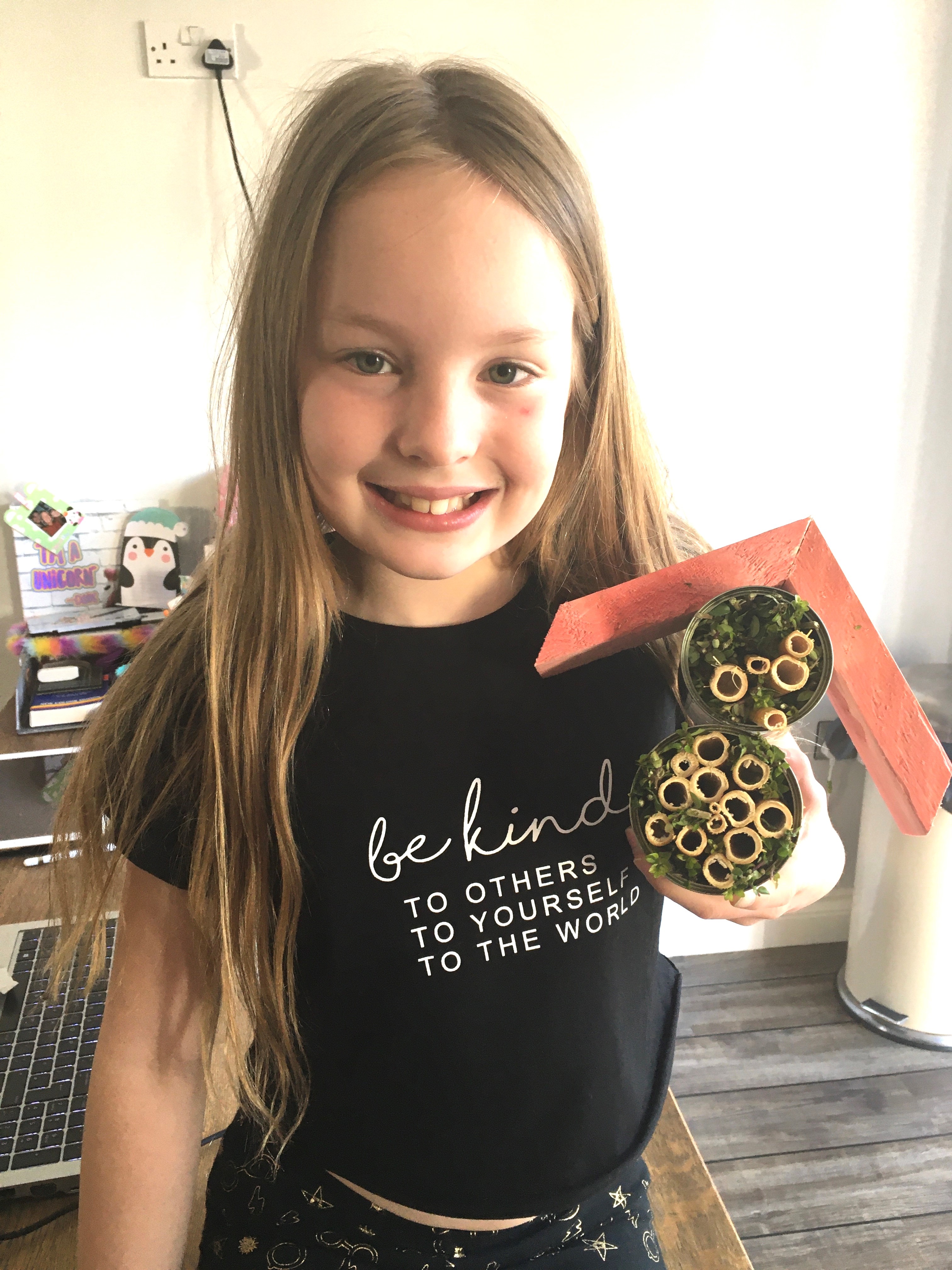 But overall, try and have fun with it all. I know, it's a struggle sometimes, but we are all just doing our best and muddling through. There's so much support online, you'll find local support groups on Facebook where people share their tips and tricks too. But remember, like with all the things you read online, take what you like, ignore what you don't, as after all, everyone learns and works differently and what works for them, may not for you. Just #BeKind to yourself and #Stay Safe.
Keep up to date with my #SavvyWorkingMum tips over on Twitter - you can follow what we've been up to here - @Gemma_Aster