Hello! It's me, Phoebe here (commonly known as Miss P!)
My Mum, (Gemma), asked me to do a blog about things you can do to keep us little ones entertained at home throughout the festive period… so I thought I would give it a go in true Phoebe style.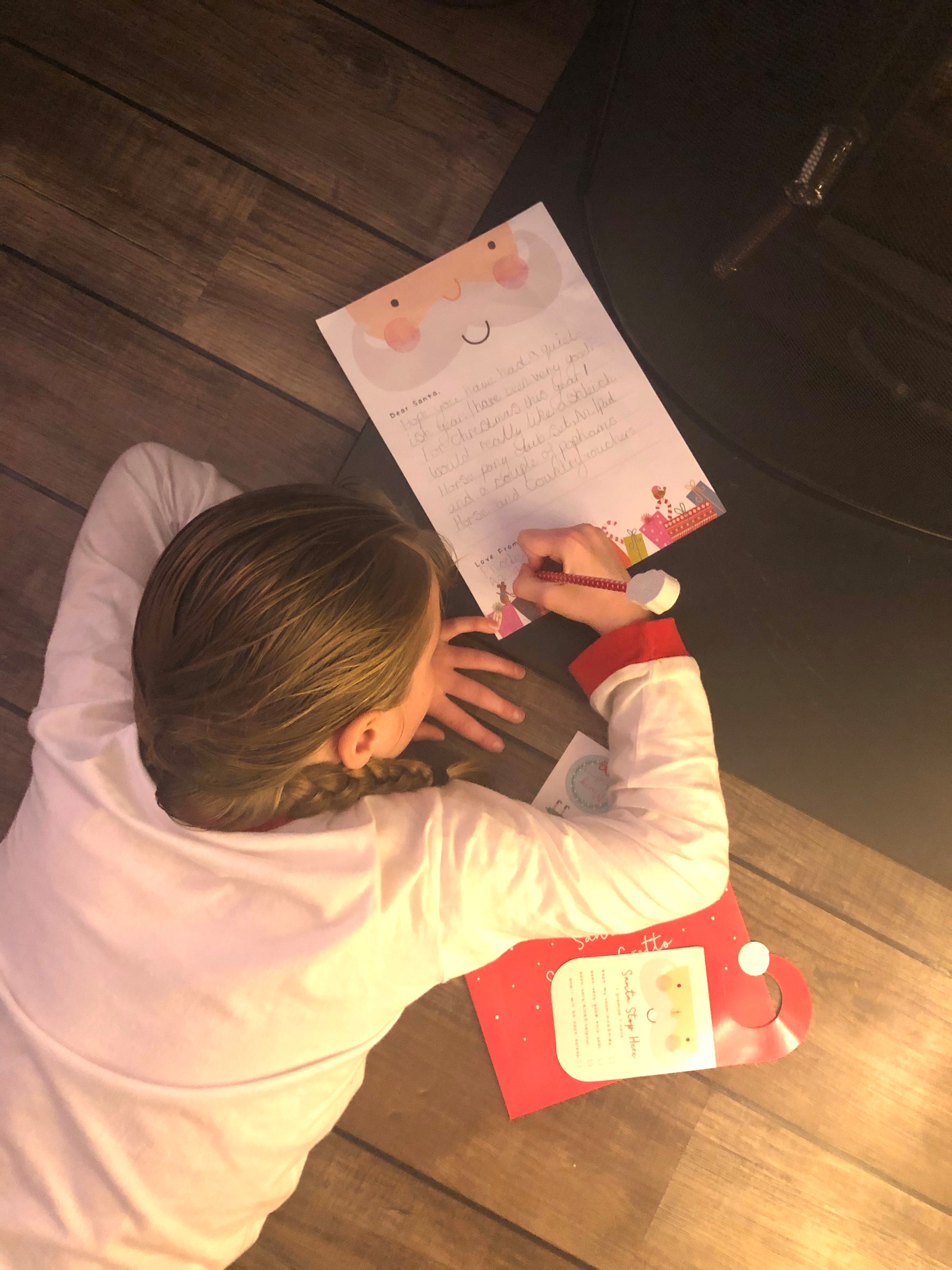 Paperchains:
Don't get me wrong, you can buy paper chain making sets, but you don't really need that! Save yourself some pennies (Mum's always trying to tell me this!) and make your own! 
Grab any card/paper that you have lying around (festive colours like reds, golds and greens look nice) cut them into strips, make them into circles, get a glue stick and stick one end onto the other, interlink the loops together - and voila! A great and easy decoration to keep your kids entertained! I like to loop them all around my bedroom. Mum's not so keen.
Gingerbread houses:
Are you more of a foodie? Then why not buy a gingerbread house kit! I really enjoy doing this, but I probably eat most of the icing and sweets whilst I'm making it! Ha-ha – it is Christmas after all! This one from Sainsburys is reasonably priced and you can always add your own fave sweeties to make it more colourful. Or, why not make your own gingerbread? It's super easy. Here's a receipe we use - https://www.bbcgoodfood.com/recipes/simple-gingerbread-house. You can also head over to Aster's entertainment hub for an easy to use gingerbread house template here if you fancy making your own this Christmas.
Mince Pies:
Want to bake up a storm? As you may already know, I love cooking and baking. This is a sure way to keep me quiet for a bit! Plus, Mum likes me doing this as she likes eating the pies after usually with a cuppa tea (or a sneaky mulled wine). Follow this easy recipe from the baking king himself Paul Hollywood (Mum thinks he's fab): https://www.bbcgoodfood.com/recipes/mince-pies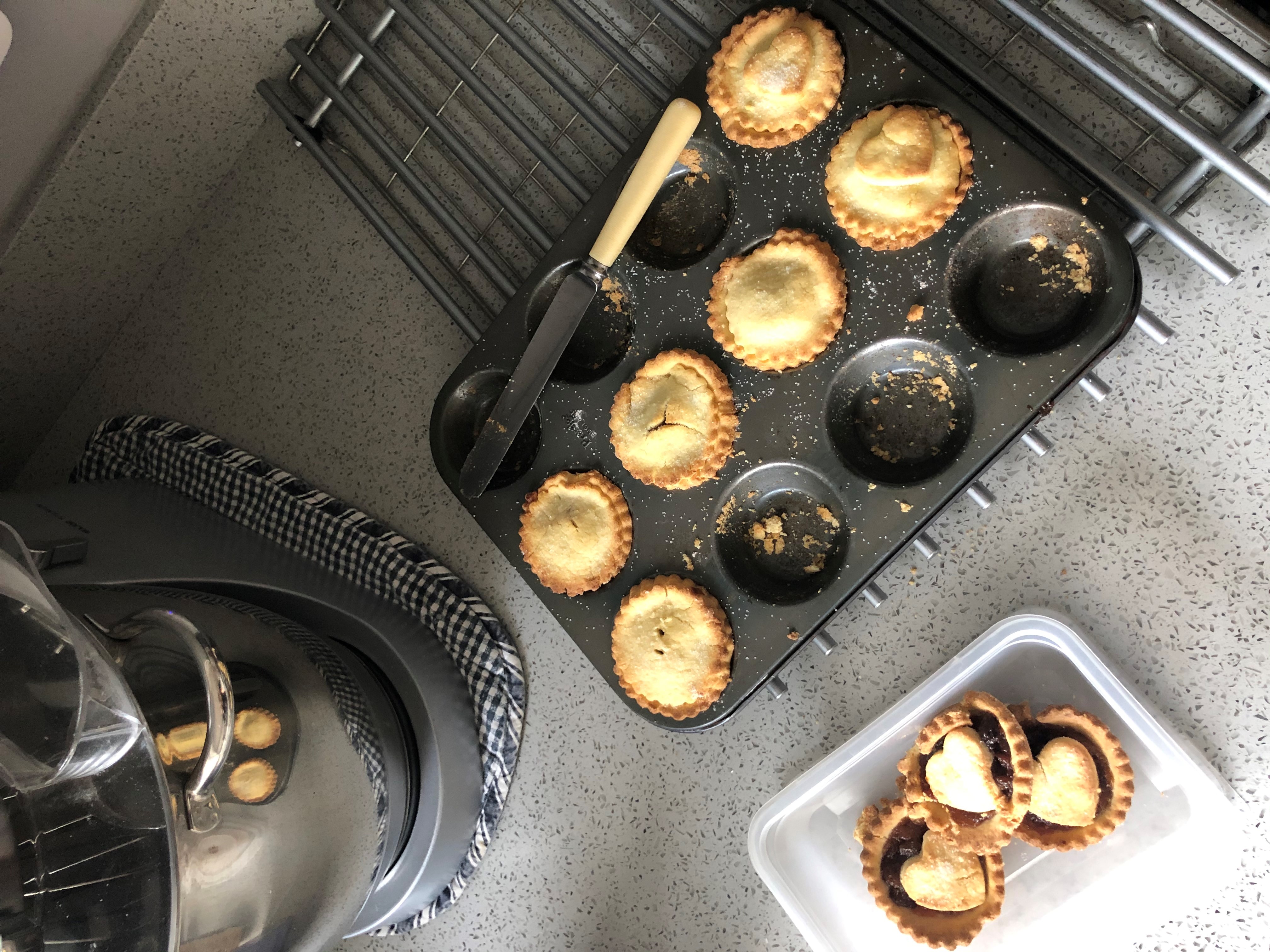 Handmade Christmas cards:
You can't beat homemade, can you? These are my fave Christmas handmade cards – you use your hands to make handprints for Santa's beard. Just have some paper towels to hand to avoid painty hands everywhere! I think they look really effective; I hope you do too?
Reindeer food:
After all, the reindeers will need feeding Christmas Eve, along with Mr FC. It always makes me feel very festive doing this. Why not make this reindeer food and leave it outside for Santa's reindeers to have a snack – we made this last year at school and sold it to raise money for school – now that's savvy thinking, right? Here's a good recipe to follow here.
Movies and snugs:
The easiest and one of the nicest things to do. Grab a blanket, a few chocs, maybe even a hot chocolate. Settle down on the sofa and watch Elf! Or maybe Home Alone - PERFECT.
I also hear that Aster have their own Pinterest board with Christmas décor ideas – why not check it out here?

Remember to share your Aster shared ownership home pictures looking festive on social media, and tag #ThisSOThing in your posts, the team would love to see your Crimbo transformations (plus you could win £250 in vouchers for sharing your pics!)
#ThisSOThing.