Who doesn't love a competition? Especially when we're all looking for as many things as possible to do!
We're inviting anyone – whether you're 7 or 77 – to have a go at decorating an Easter egg for a chance to win a £200 gift card to spend on Outdoor games (or whatever else you fancy to help you enjoy your time at home) or one of 15 art sets.
Just download the template here or draw your own egg, then send us a picture of your or your little one's masterpiece on social media by 5pm on 11 April 2020. Use #AsterEaster to make sure we see your entry.
Go crazy with the decorations. We're hoping to see sparkles, ribbons and all kinds of creativity. We can't wait to see what you come up with, so hop to it!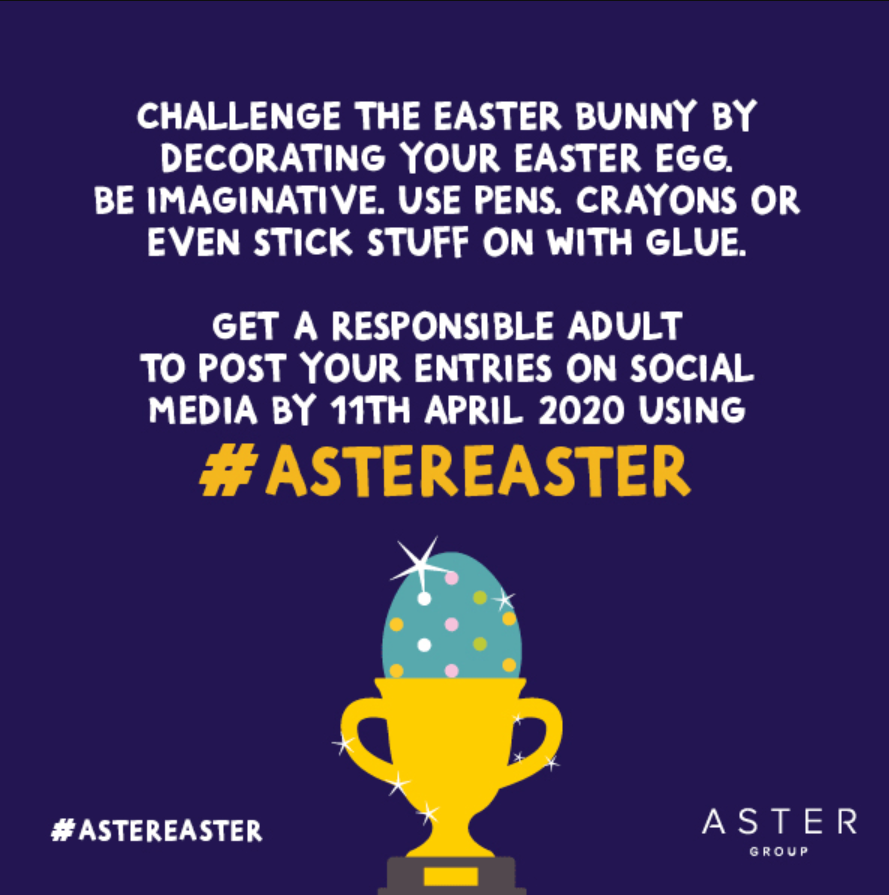 T&Cs
We know this is the boring stuff, but really it's important, so here's what you need to know about the competition rules.
The judges' decision is final and no correspondence will be entered into
Entries must be uploaded to social media before 5pm on 11 April 2020 to be eligible to enter
Winners will be contacted by social media
By entering the competition you give Aster Group permission to use the image you supply of your entry in our publicity
The families of employees of Aster Group and their suppliers are not eligible to enter
The star prize is a £200 giftli gift card to spend at your choice 60+ stores
15 more prizes of art sets will be awarded to runners up
There are no age brackets or separate categories
Only one entry per person