Our year in numbers 2020/2021
2019/2020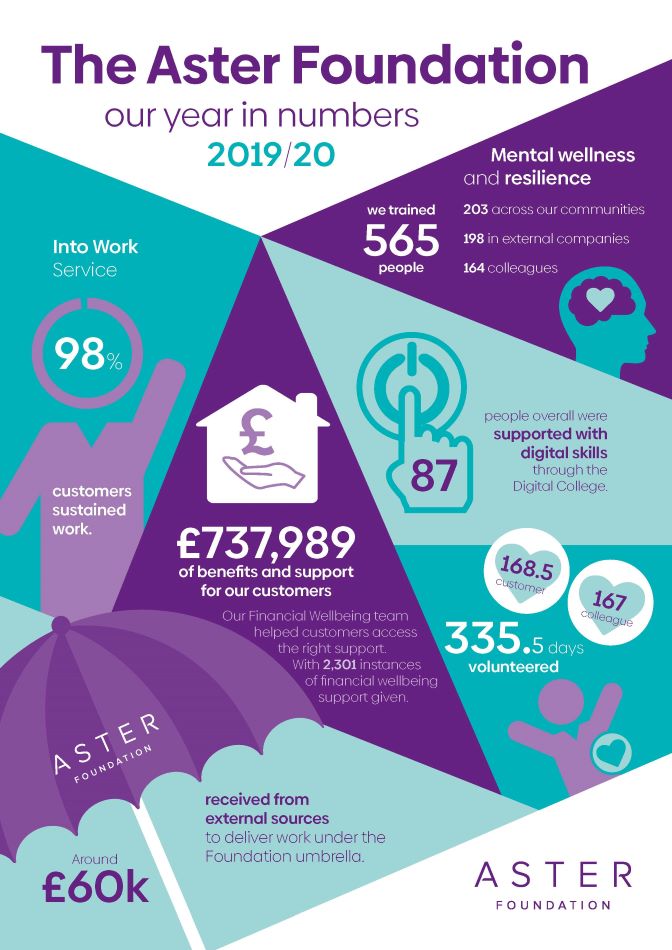 During 2018/19 our social return on investment (SROI) for the projects we undertook through the Aster Foundation was an impressive £692,218k (HACT SROI calculator).
2019/20 overview
Check out our 2019/20 overview video:
2019/20 Highlights
Watch our video for highlights of how the Aster Foundation is making a difference
Partner impact
Support from the following organisations enables us to make a difference in our communities. Thank you to everyone who has supported the Aster Foundation.